Dungeon Diorama - Large Room Part 1
Robert 0 Comments September 15, 2017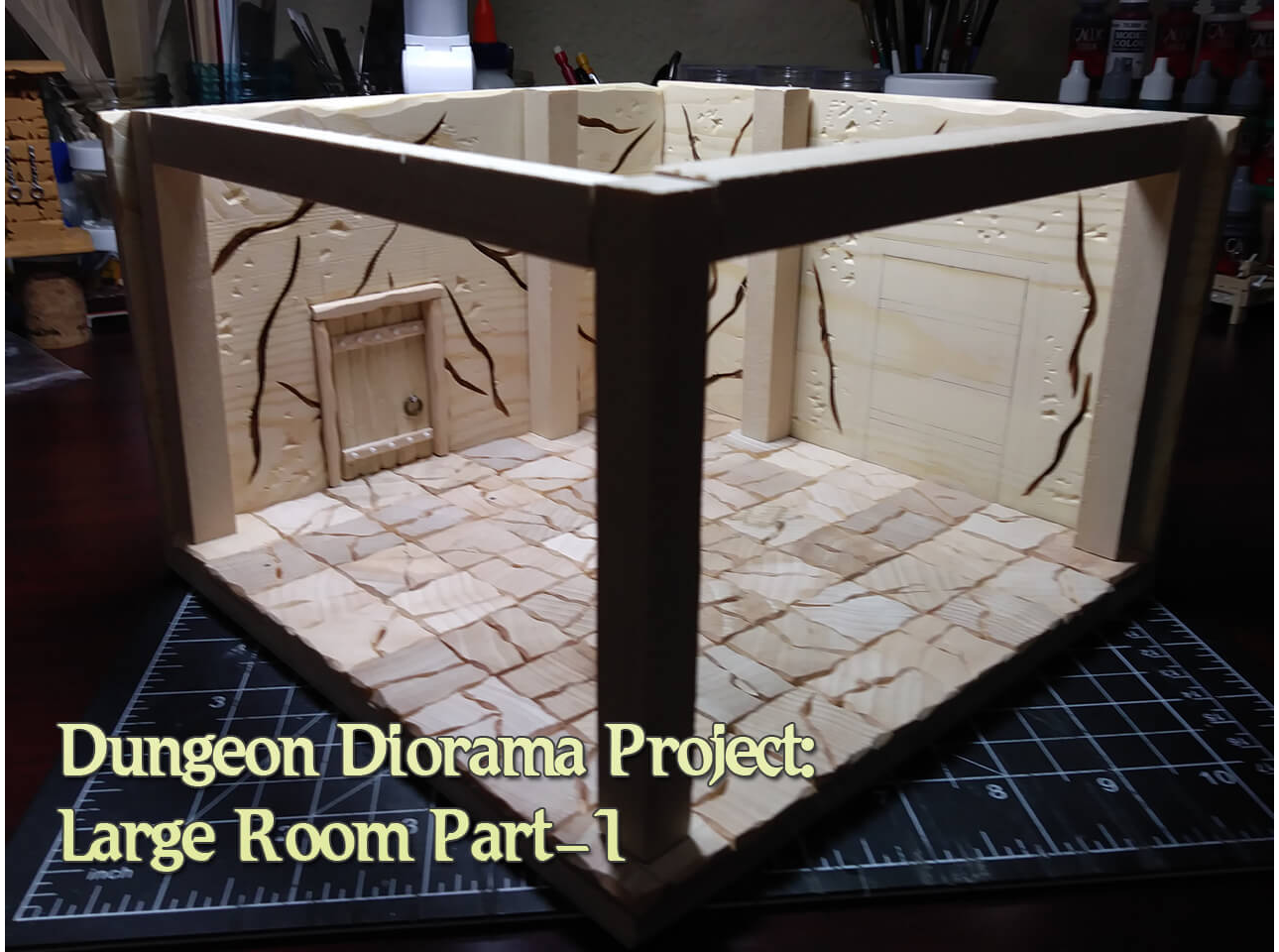 This is part 1 of the Miniature Dungeon Diorama Project – Large Room. Initially I wasn't going to share anything related to this project, but changed my mind and thought I would share with everyone what I was building. First, a little background, I play Diablo from which I receive some of my inspiration from. This Diorama is something you could find in a Diablo game, and so that is what I was going for. The main reason for doing this build was to showcase our miniature accessories that we manufacture. I wanted a cool backdrop to add life to our pieces. So, without further ado, let's get on with the build.
Step 1 – The layout…
The floor is 8″ x 8″ which will give me 64 1″ x 1″ tiles. The wall sections are 5 1/4″ in height.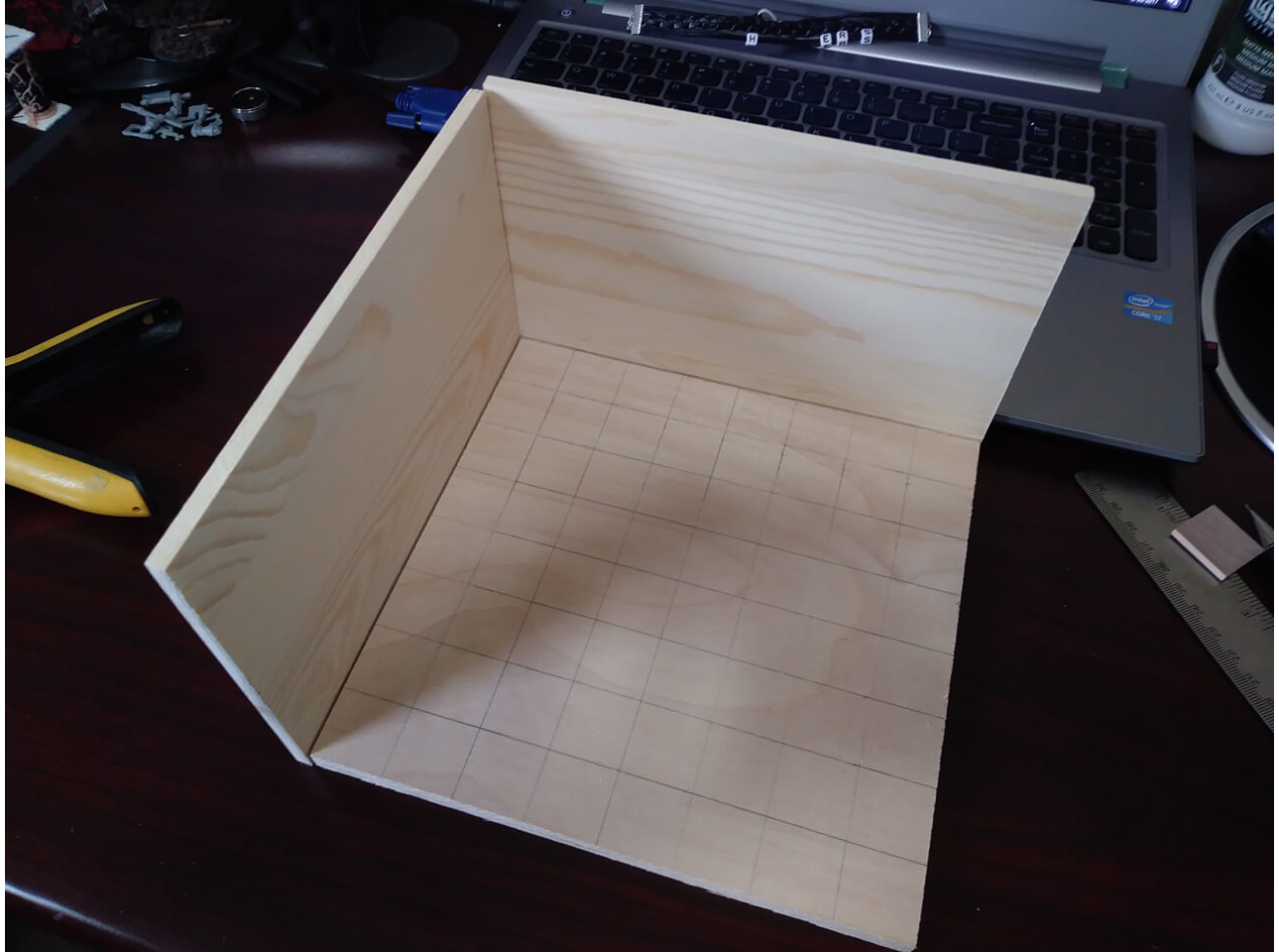 Step 2 – Interior Design…
I sketched out a rough draft of what the interior was going to look like. Initially I had two doors in the design, one on either side. But later changed this to opt for a bookshelf instead. I'm glad I made the change because the bookshelf turned out beautifully and gives me a place to showcase all of the little accessories we make, such as books, skulls, weapons, etc.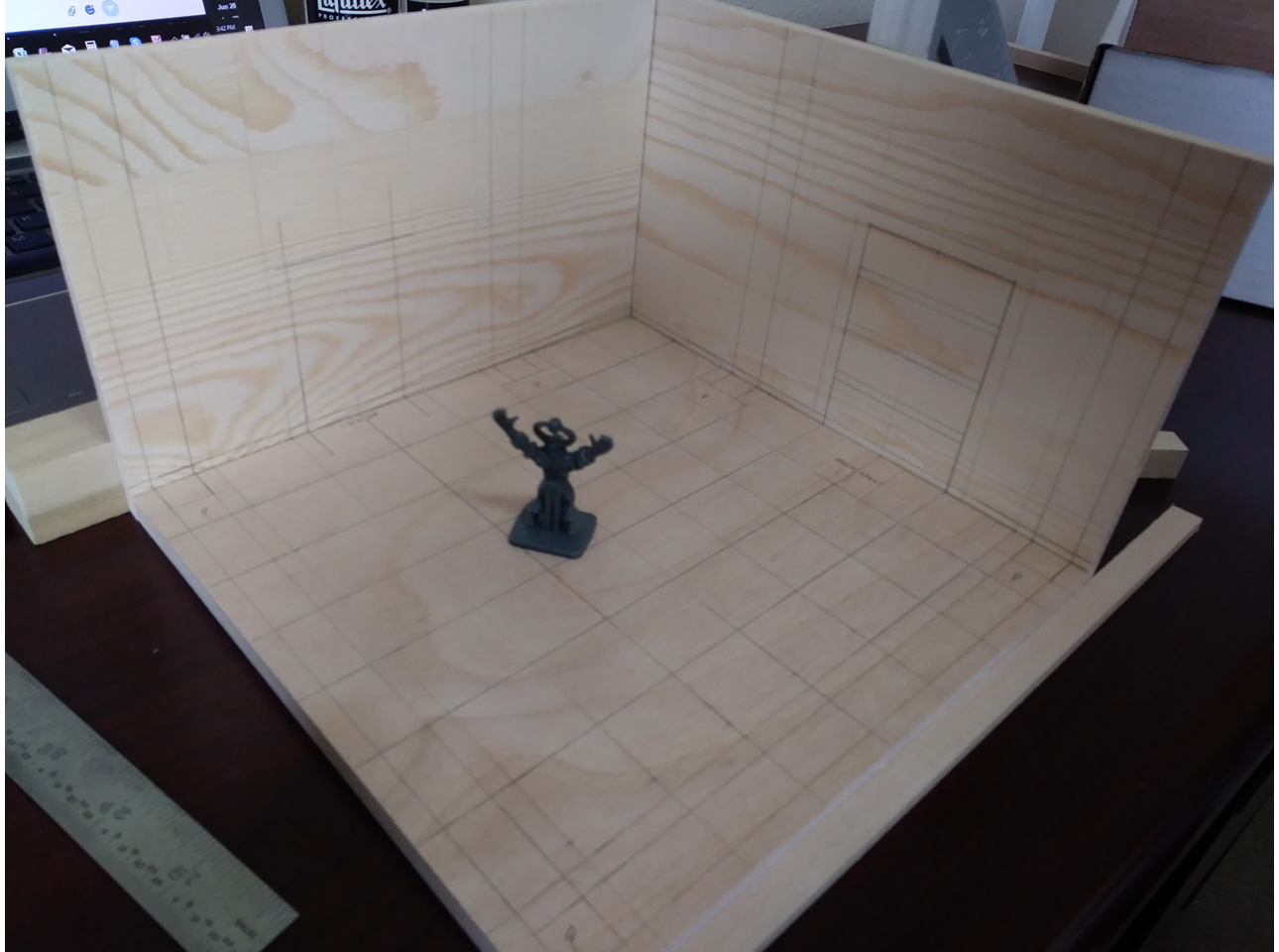 You can see below an up-close shot of the sketched out interior. You will also notice where the large pillars will go from floor to ceiling. I wanted something that was big and beefy, something that would add depth to the finished piece.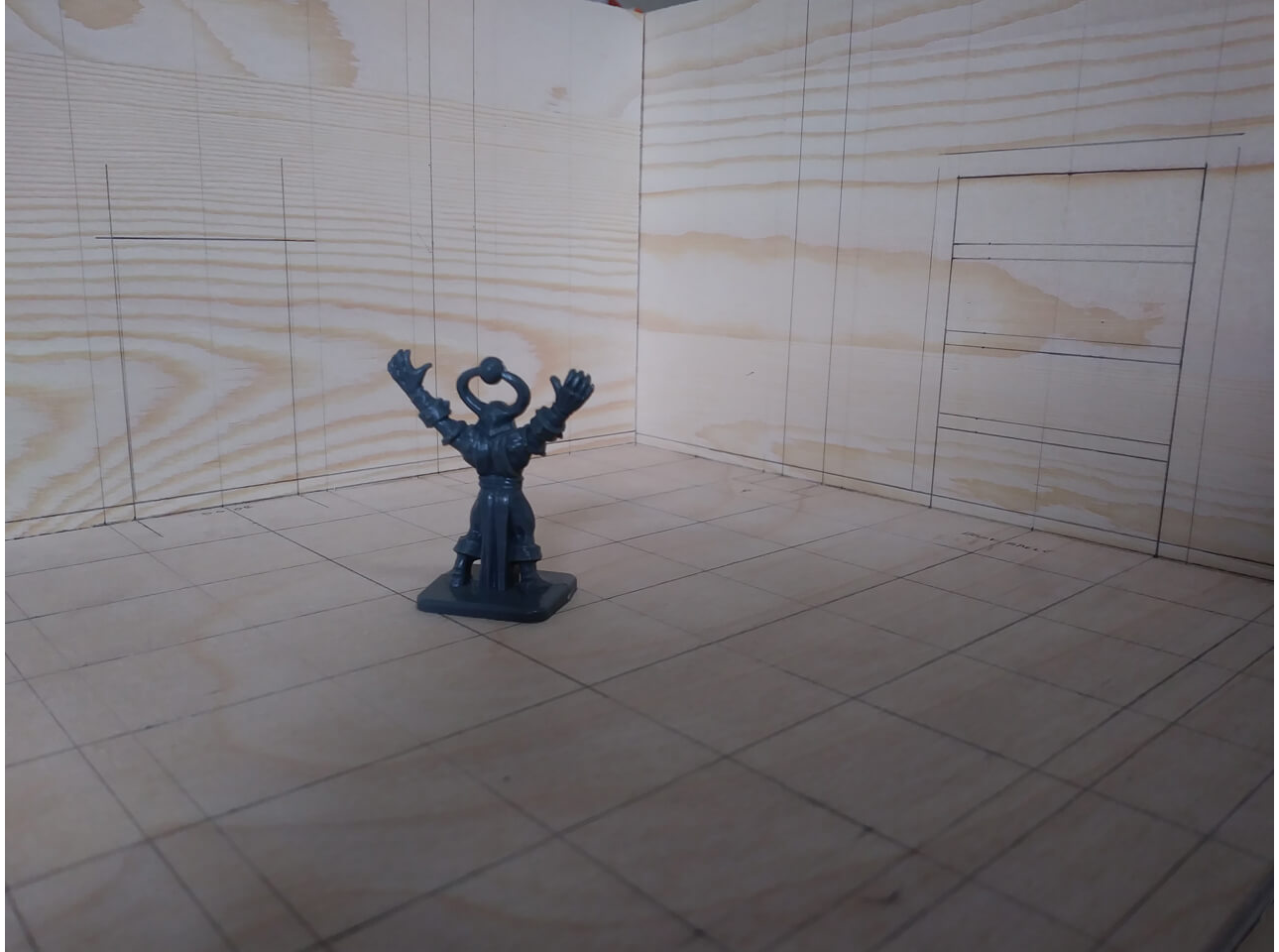 Step 3 – Cutting out the door…
The first thing I did was cut out the door and add the door frame. I thought this was a good starting point and it helped me visualize how everything else was going to look.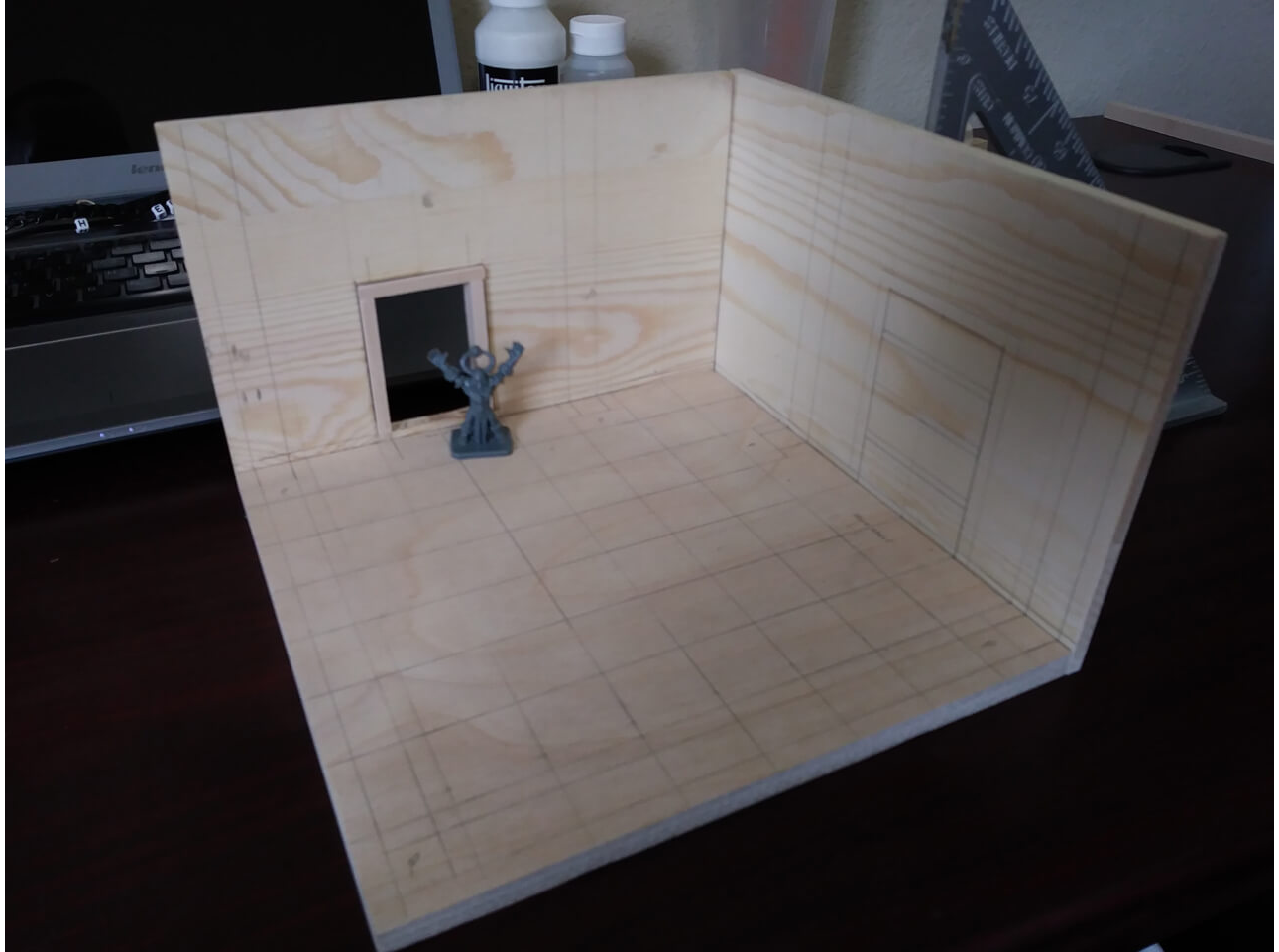 Here you can see an up-close shot of the door frame. It looks like my Chaos Warlock approves.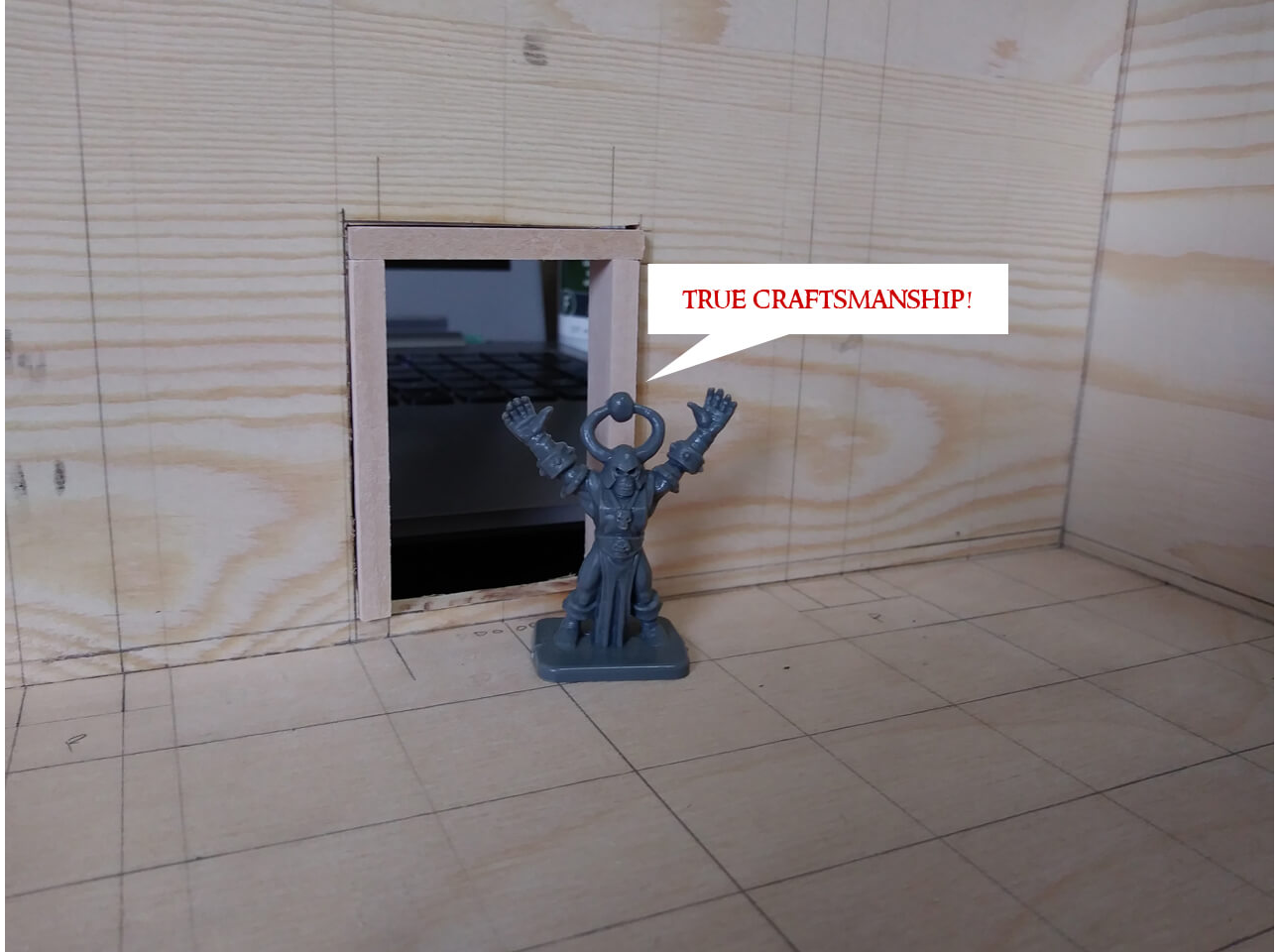 Thanks for visiting, and stay tuned for part-2 of the Miniature Dungeon Diorama Project: Large Room.