Fling Con Convention
Robert 0 Comments June 20, 2022
We attended Fling Con this past Saturday which was hosted in San Antonio TX - it was a blast and we had a lot of fun! It was fun getting to know and meeting so many new people. I was pleasantly surprised when I walked in to see the turnout. And so many games! Joe brought his collection, along with folks bringing their own games to play. So no matter what you are into there was something for everybody! And a huge shout-out to Joseph Fling for putting this together!
We had a small table setup that featured some of our miniature accessories that we make for tabletop role-playing games. We also showcased some of our dungeon terrain. A few lucky folks won 10 of our dungeon starter sets during the raffle. We also had several folks signup to be part of our monthly painting contest. It was a lot of fun - can't wait for the next one!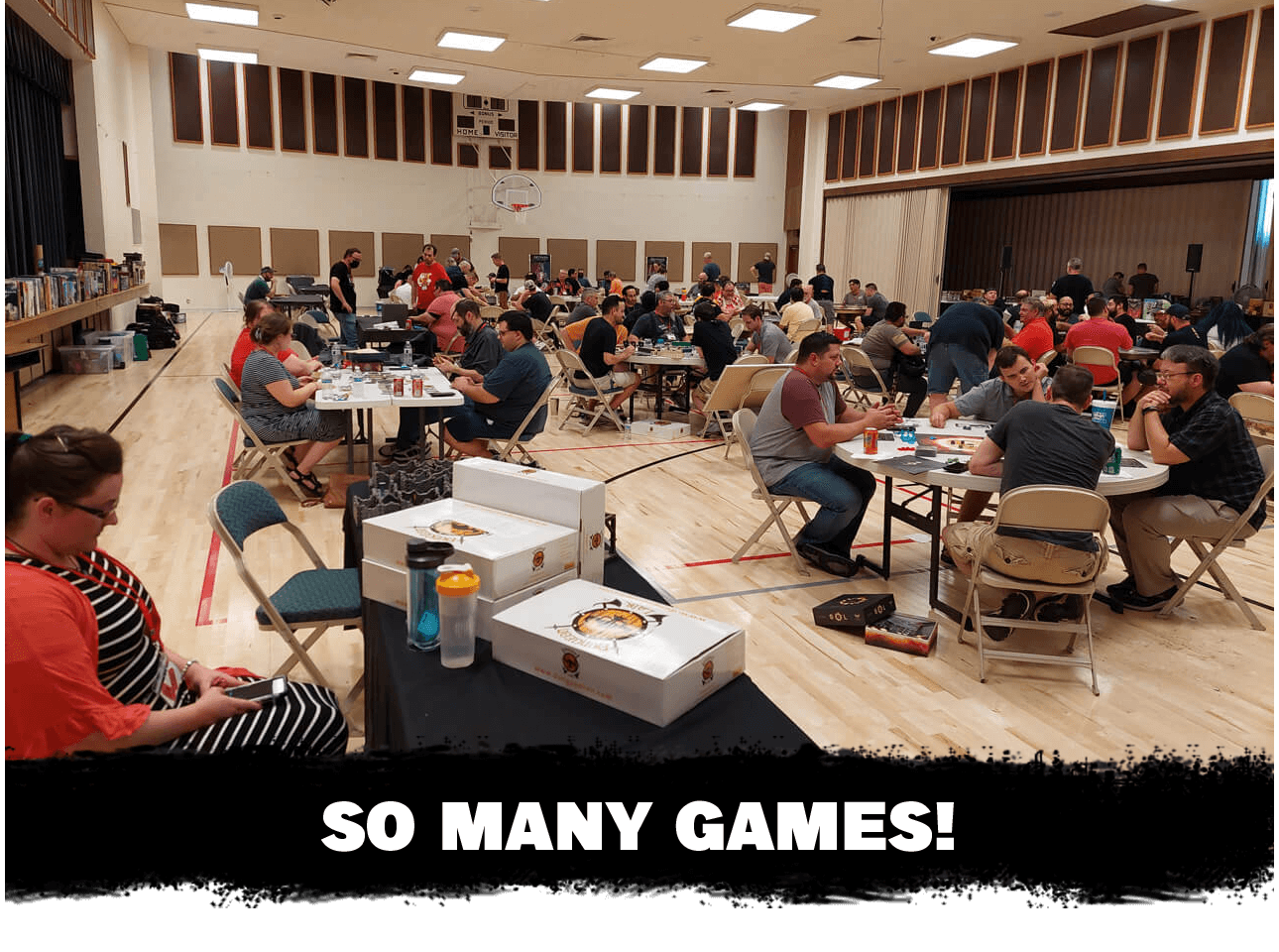 If you look to the far left of this picture you can see the rows of games that were available to checkout and play!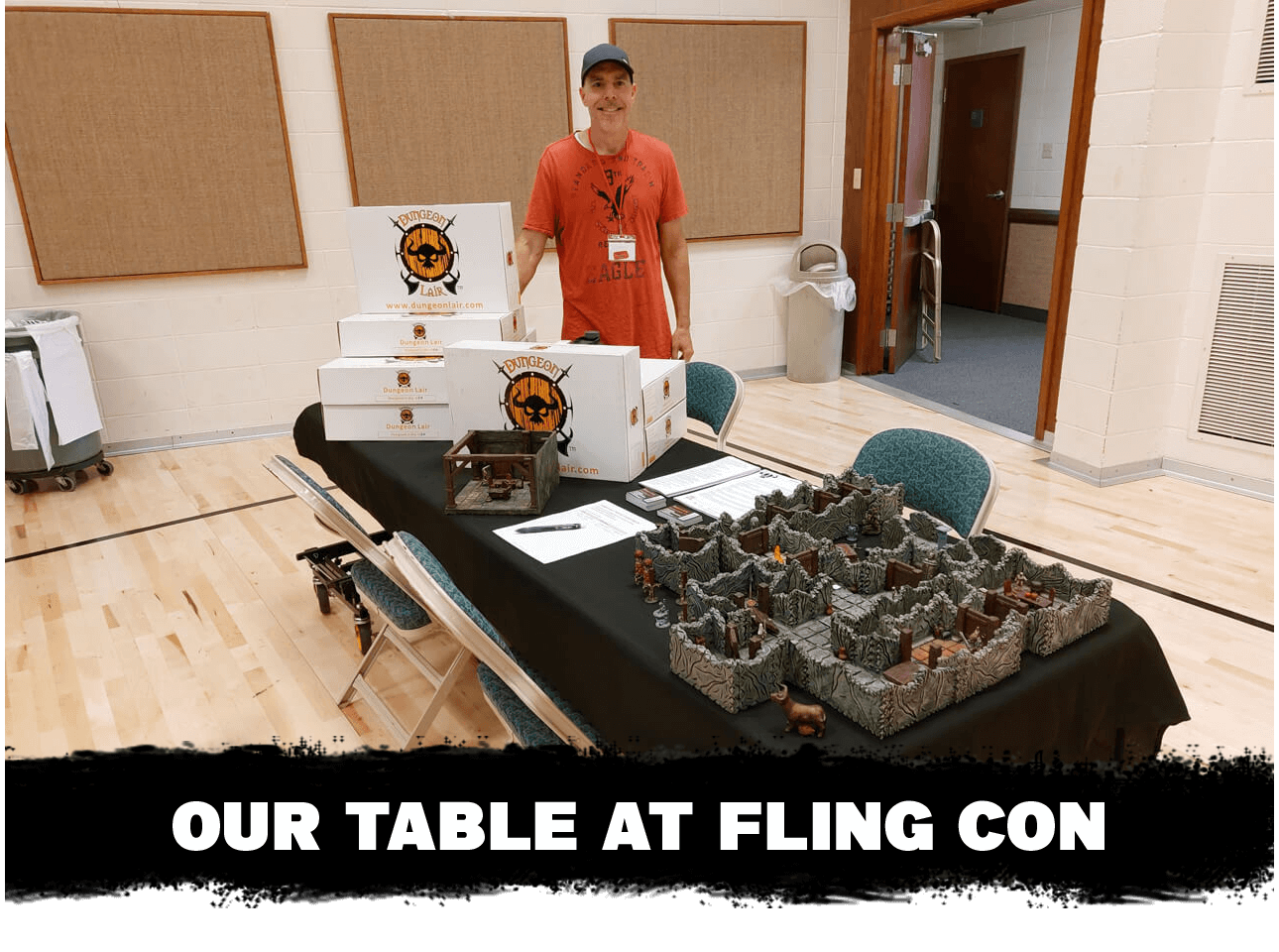 This was our table we had setup at Fling Con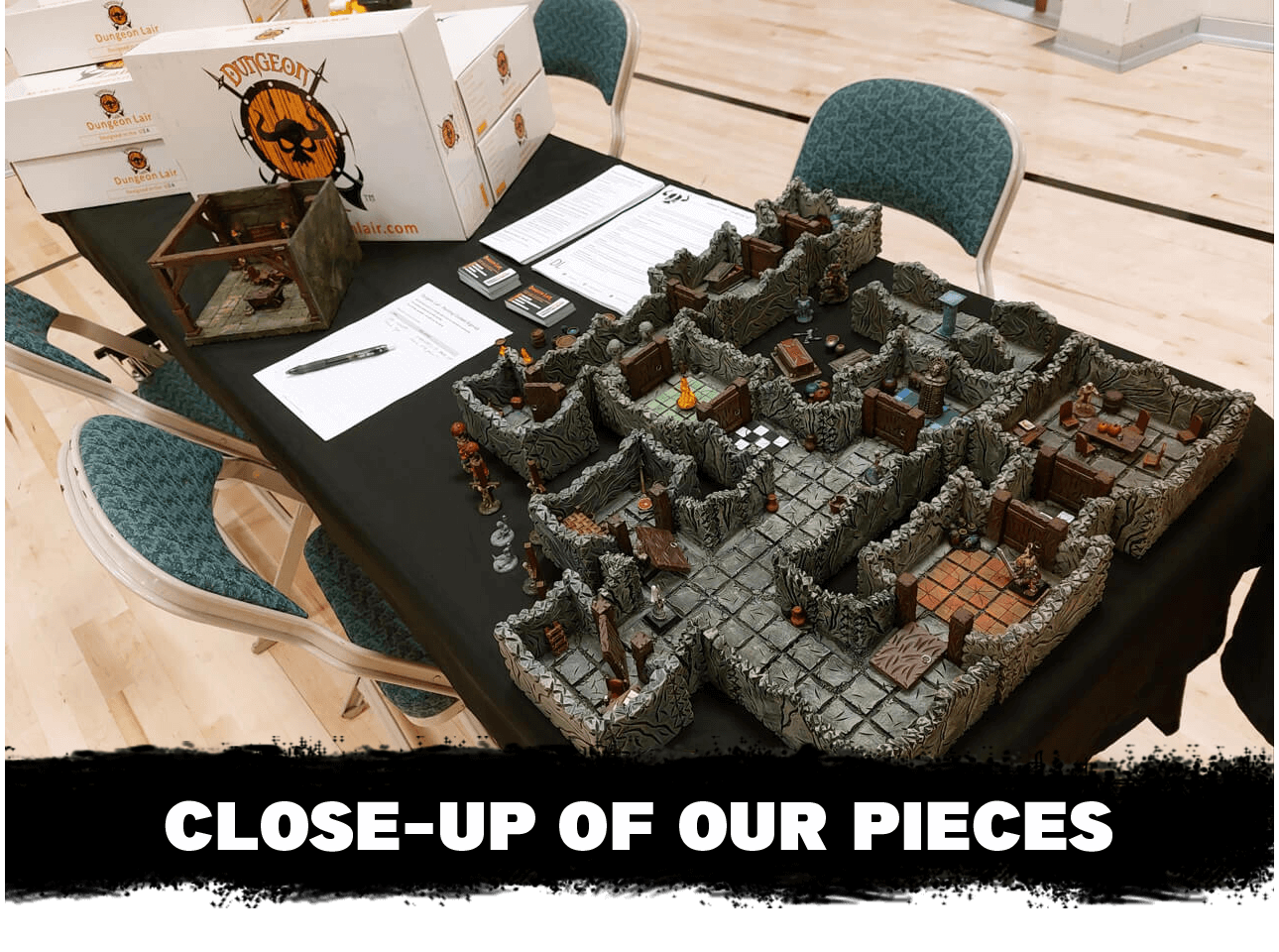 This is a close-up shot of our table. We brought a few of our accessories that we make, along with some of our dungeon terrain.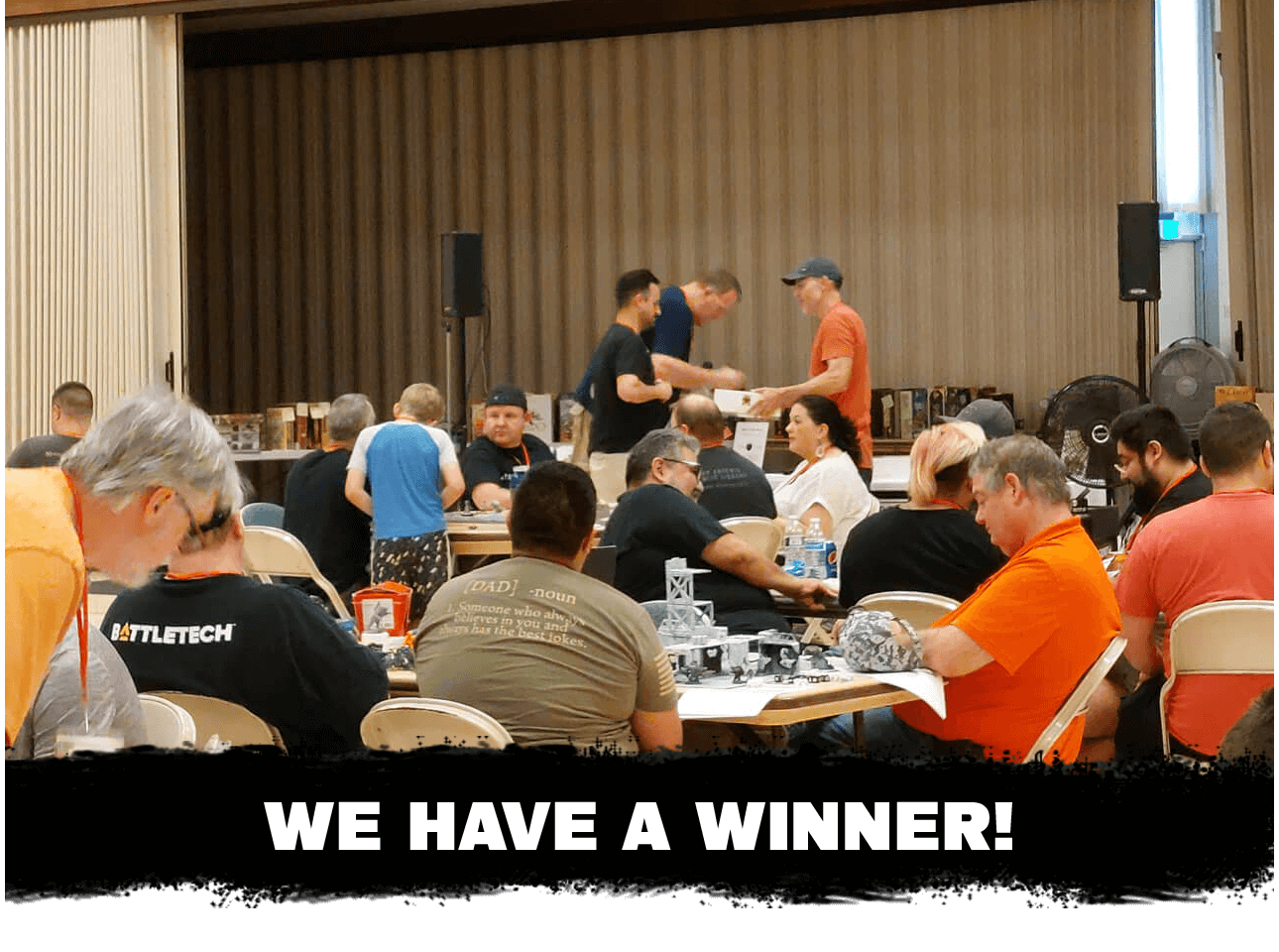 This was one of the lucky winners who won a dungeon starter set.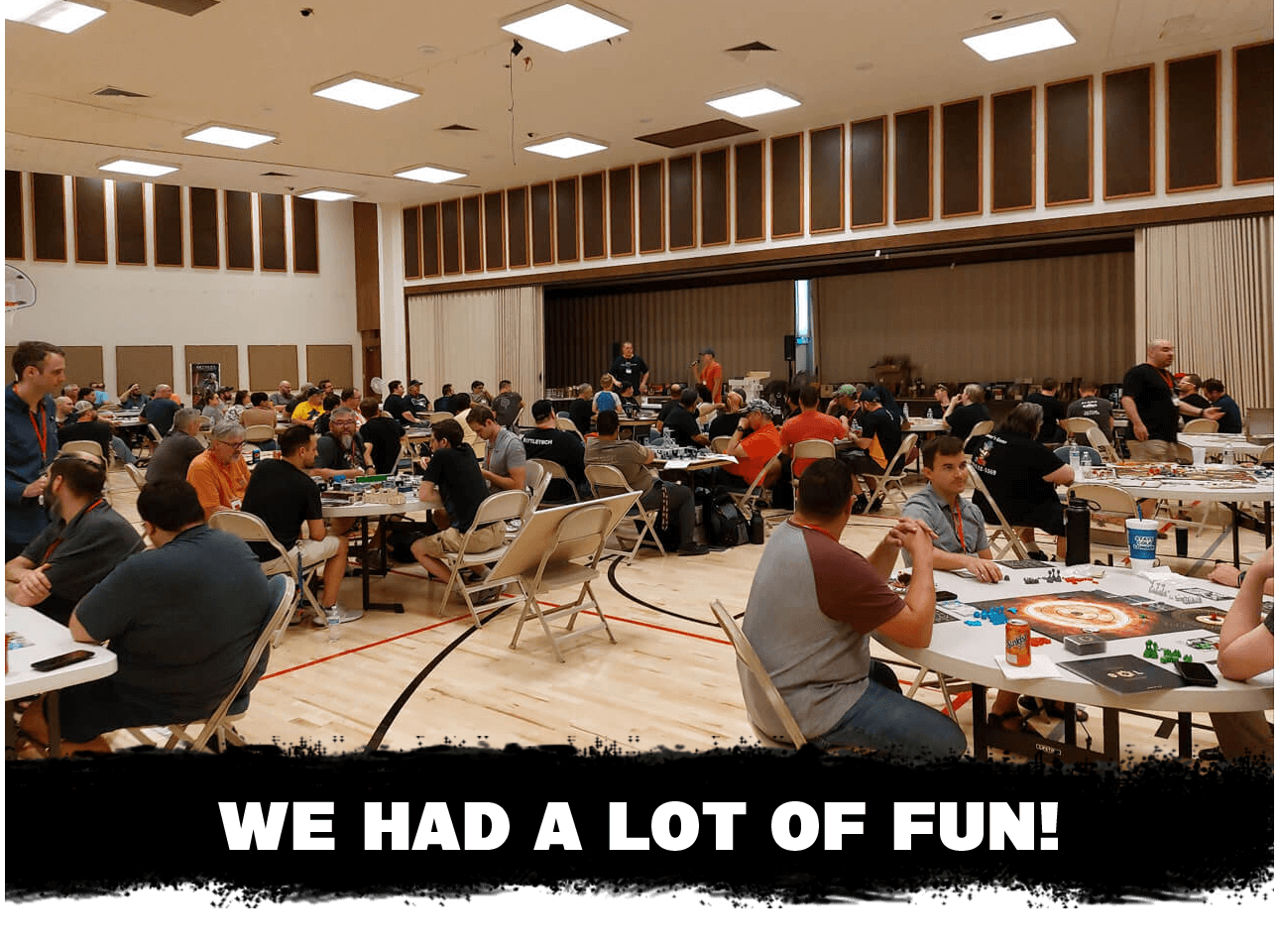 Look at all the people! Everyone had such a great time, can't wait until the next time!