Dungeon Lair Starter Set
Robert 0 Comments December 30, 2022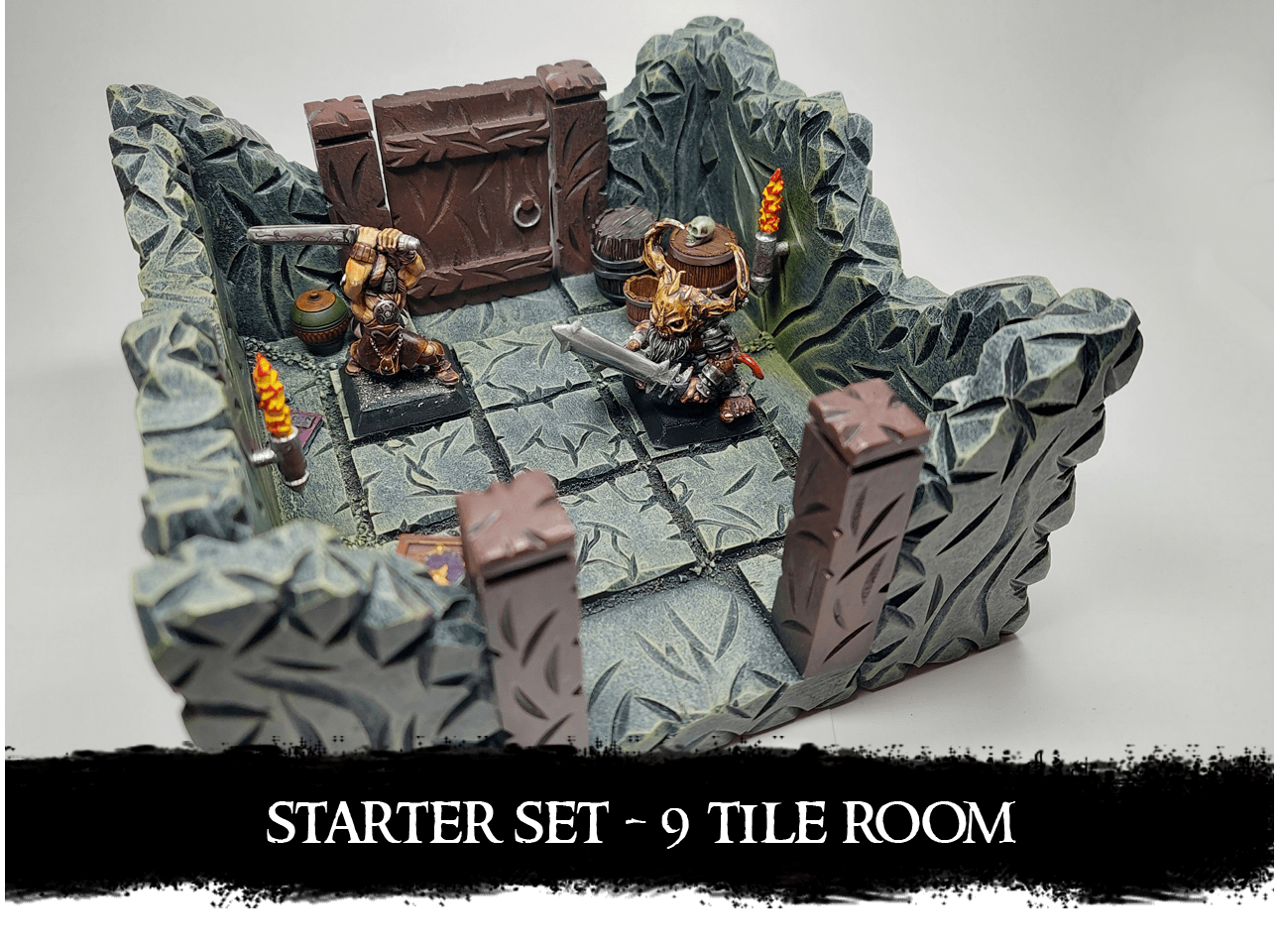 The Dungeon Lair Starter Set was a small batch we manufactured years ago. It was meant as an introductory set. We have very limited quantities on hand (only 66 total sets). Once they sell, they are gone forever.
Each starter set will be individually numbered and include a certificate of authenticity.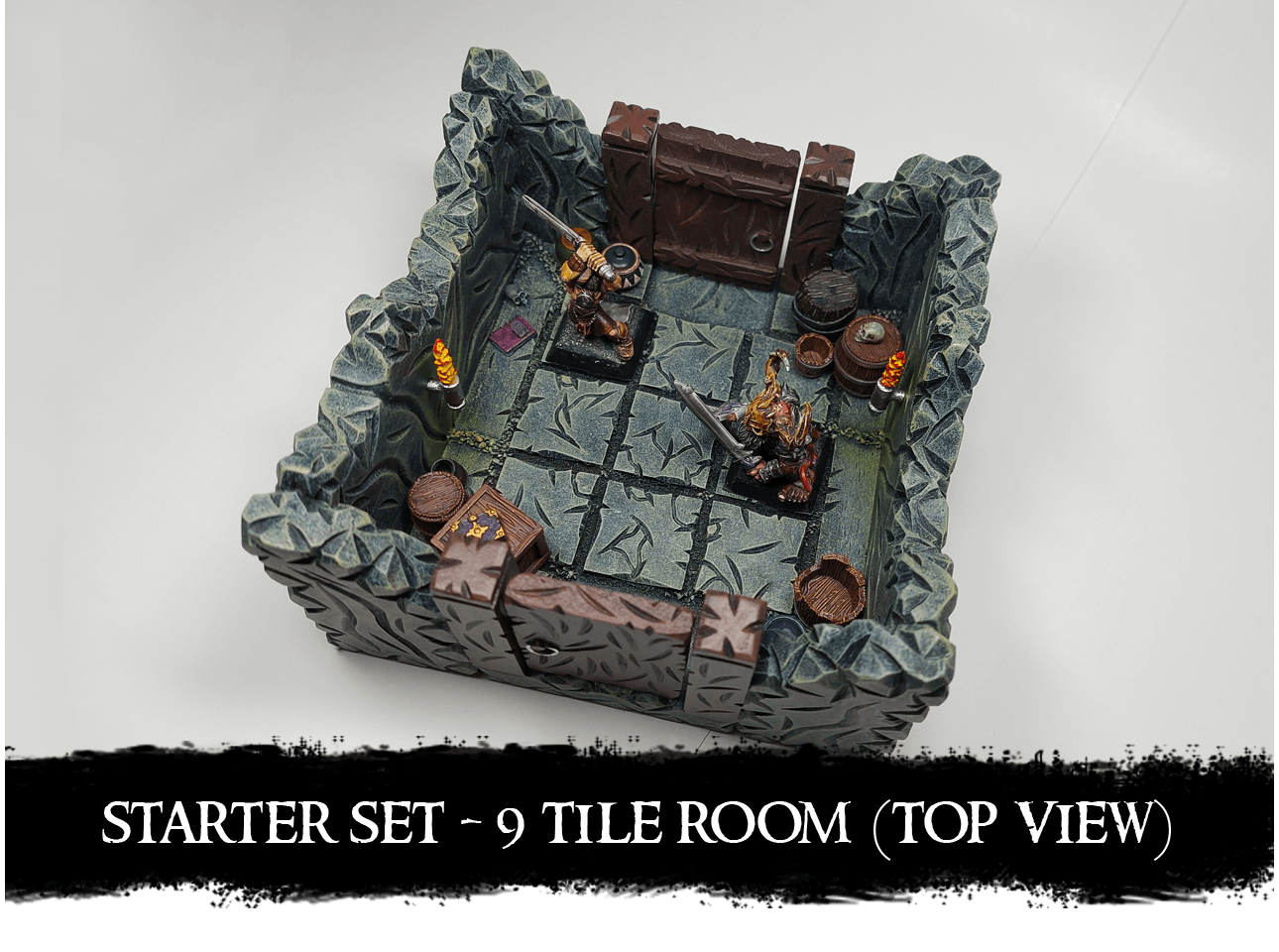 Durability & Strength
All of the dungeon pieces are made from a virtually indestructible polyresin. Why polyresin? Well, it paints easily, and it captures all the little details in the original sculpt. The pieces if taken care of will last a lifetime of use!
Hand-Painted
Great care went into each and every piece. That's why each one is hand-painted to bring out every little detail.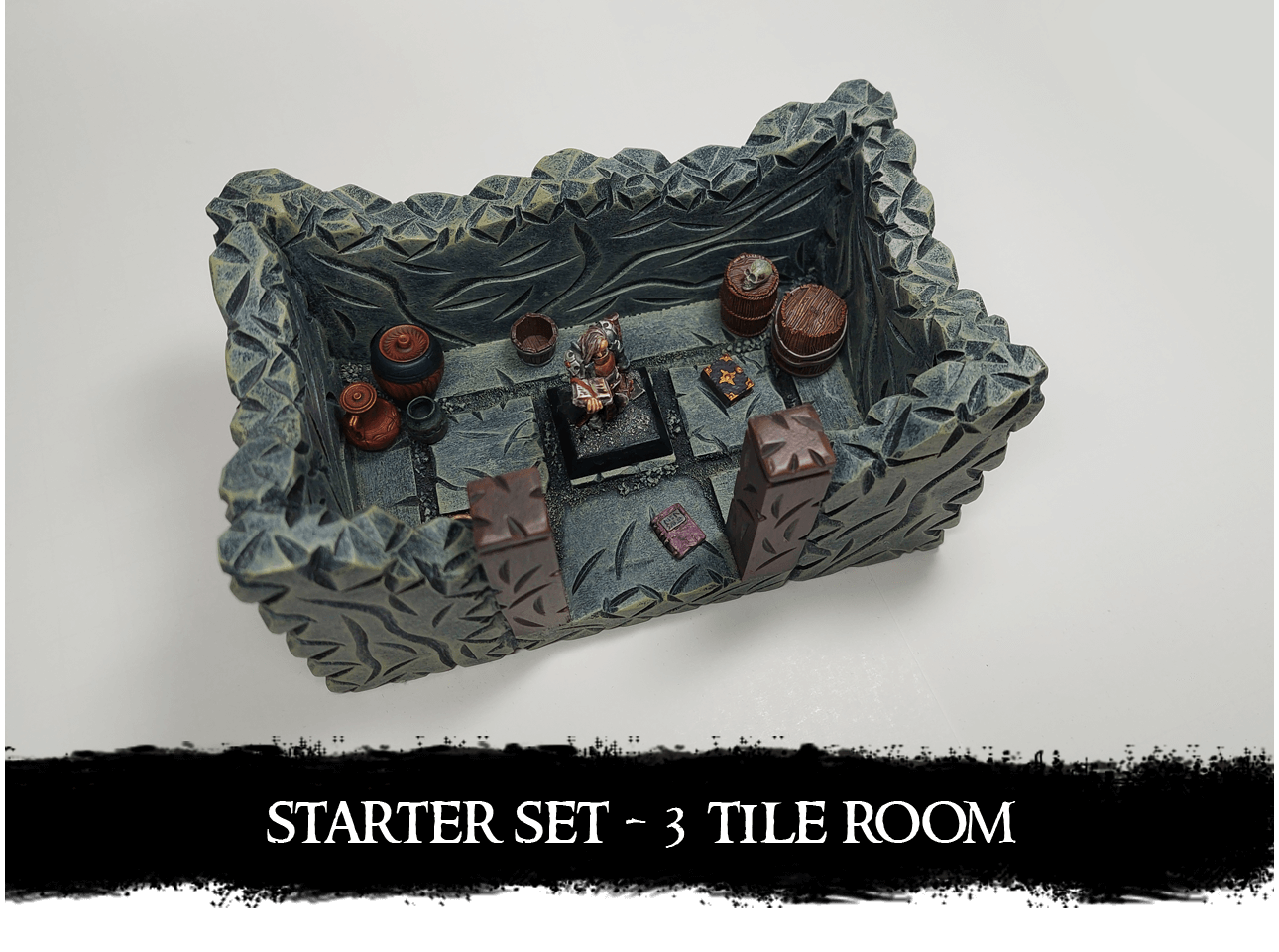 1" Grid System
Set in a 25mm / 28mm scale our pieces are perfect for any fantasy roleplaying game. Each movement or placement square is 1"x1" and because our walls are thick and door archways are huge, larger miniatures feel right at home in our dungeon pieces.
Felt Bottoms
Each piece has beautiful felt bottoms not only to protect your gaming table, but also to prevent your pieces from sliding if your gaming table happens to get bumped.
Playability
Every piece has at least a half inch of space between character tiles and the walls. This allows more space for larger miniatures that may have over lapping body parts or weapons to fit comfortably within our pieces.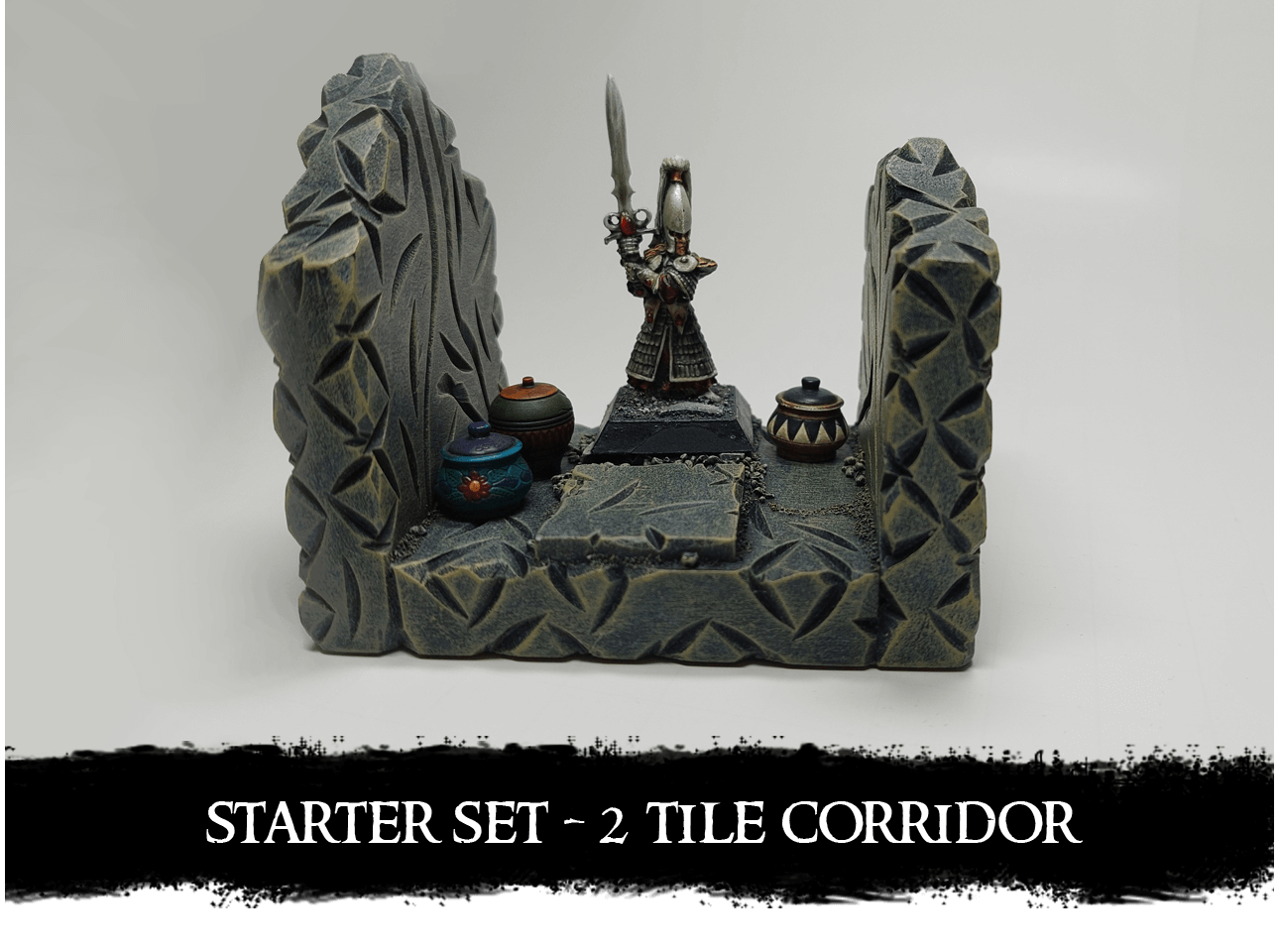 This set has 15 pieces total and includes:
(2) 9 Tile Rooms
(2) 3 Tile Rooms
(3) 2 Tile Corridors
(6) Removable Doors
(1) Reusable Storage Box to protect your gaming pieces
(1) Certificate of Authenticity