Fire Pillars w/ Removable Fires
Robert 0 Comments February 10, 2023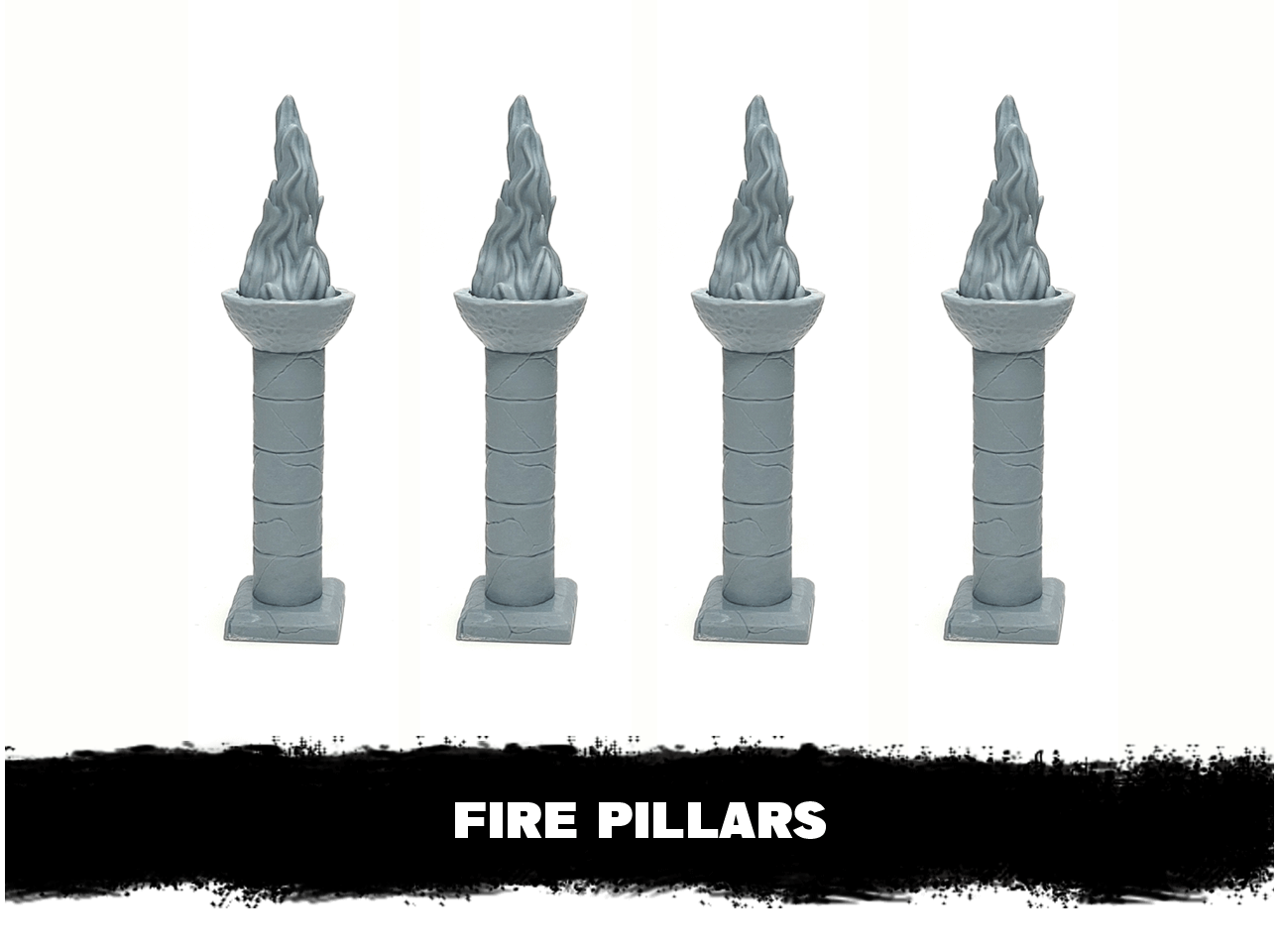 These fire pillars will make a great addition to any dungeon scene or diorama build. Perfect for adding those little extra details to a dark dungeon.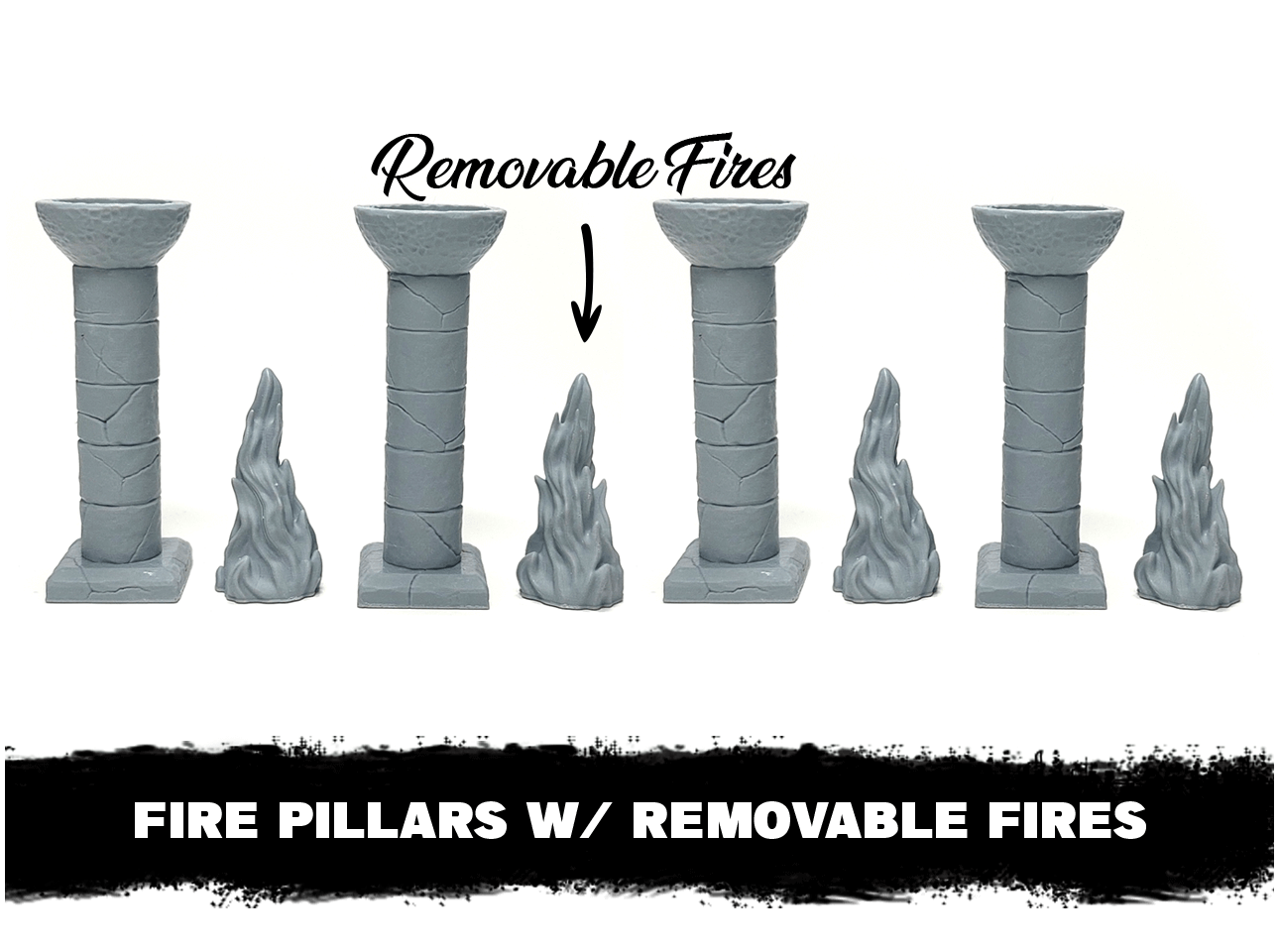 This set includes 4 pillars and 4 removable fires.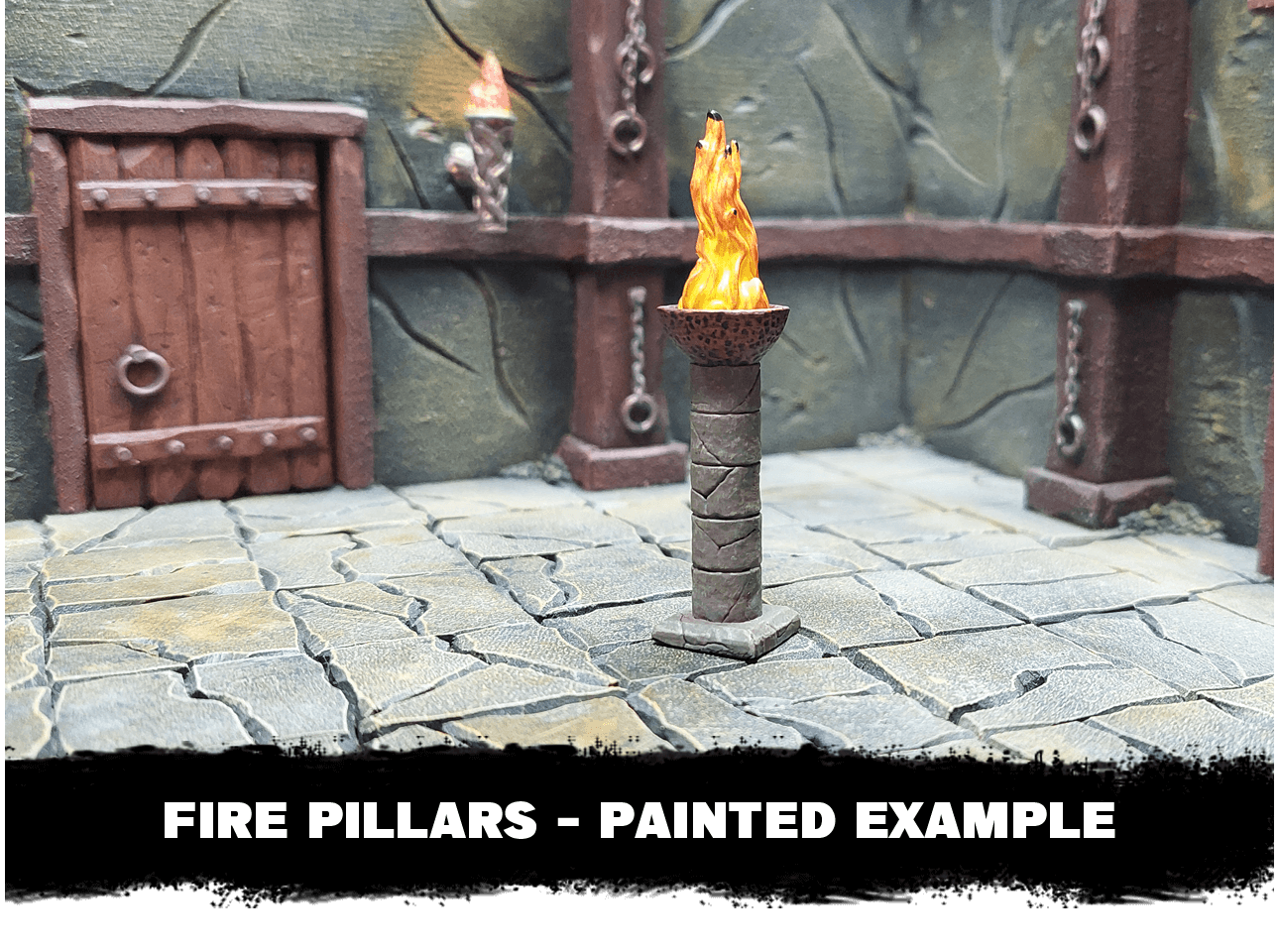 Set in a 25mm / 28mm scale. Each piece is beautifully sculpted and detailed to look like the real thing. These stone fire pillars are detailed with cracks on the sides to give them a natural lifelike look.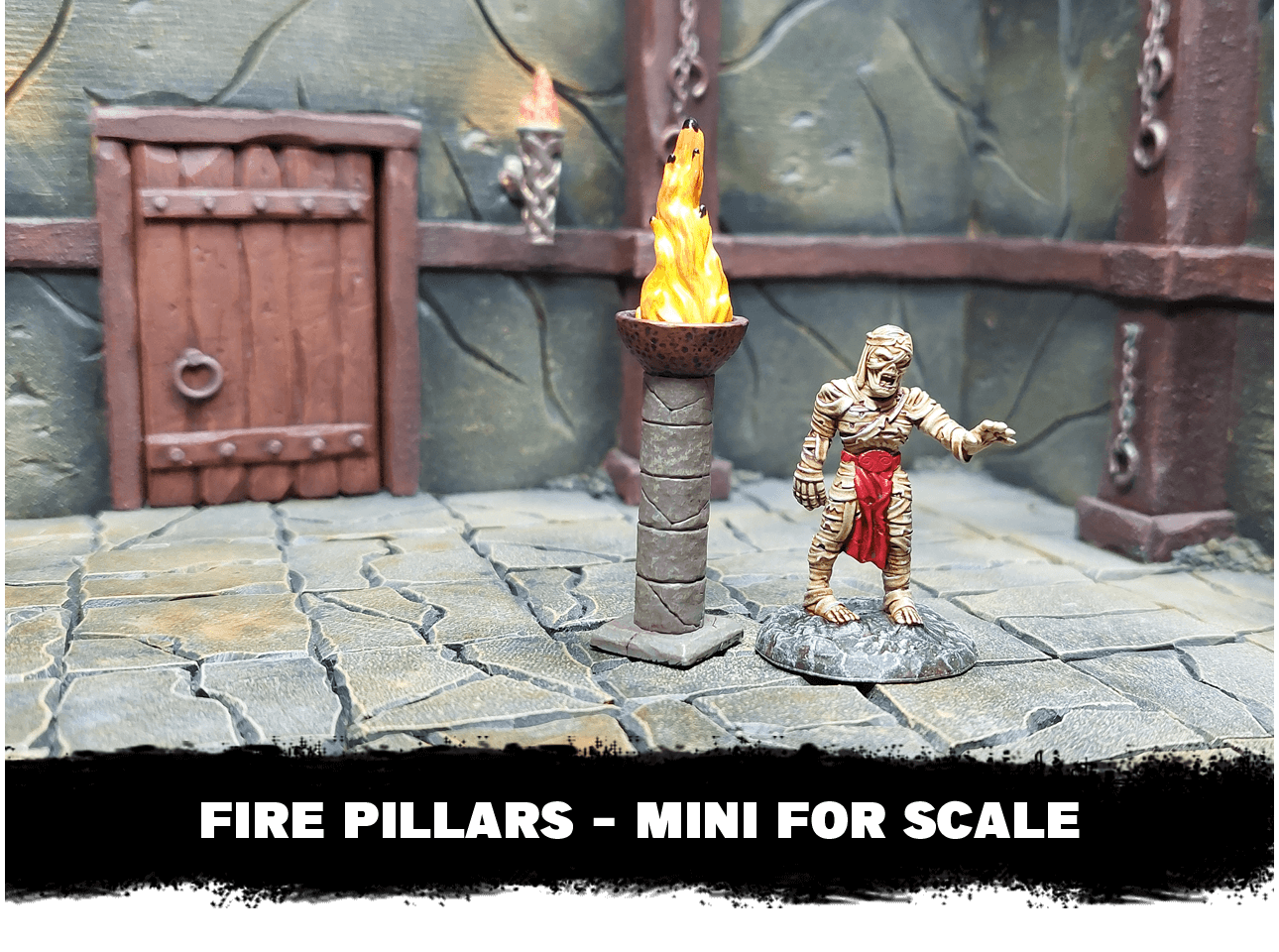 No setup, gluing, or building required. Great quality, no need to remove mold lines and no cleanup necessary. The pieces will come ready to be painted. 8 Pieces total in this set!