Dungeon Lair Kickstarter - Coming Soon...
Dungeon Lair 0 Comments June 30, 2020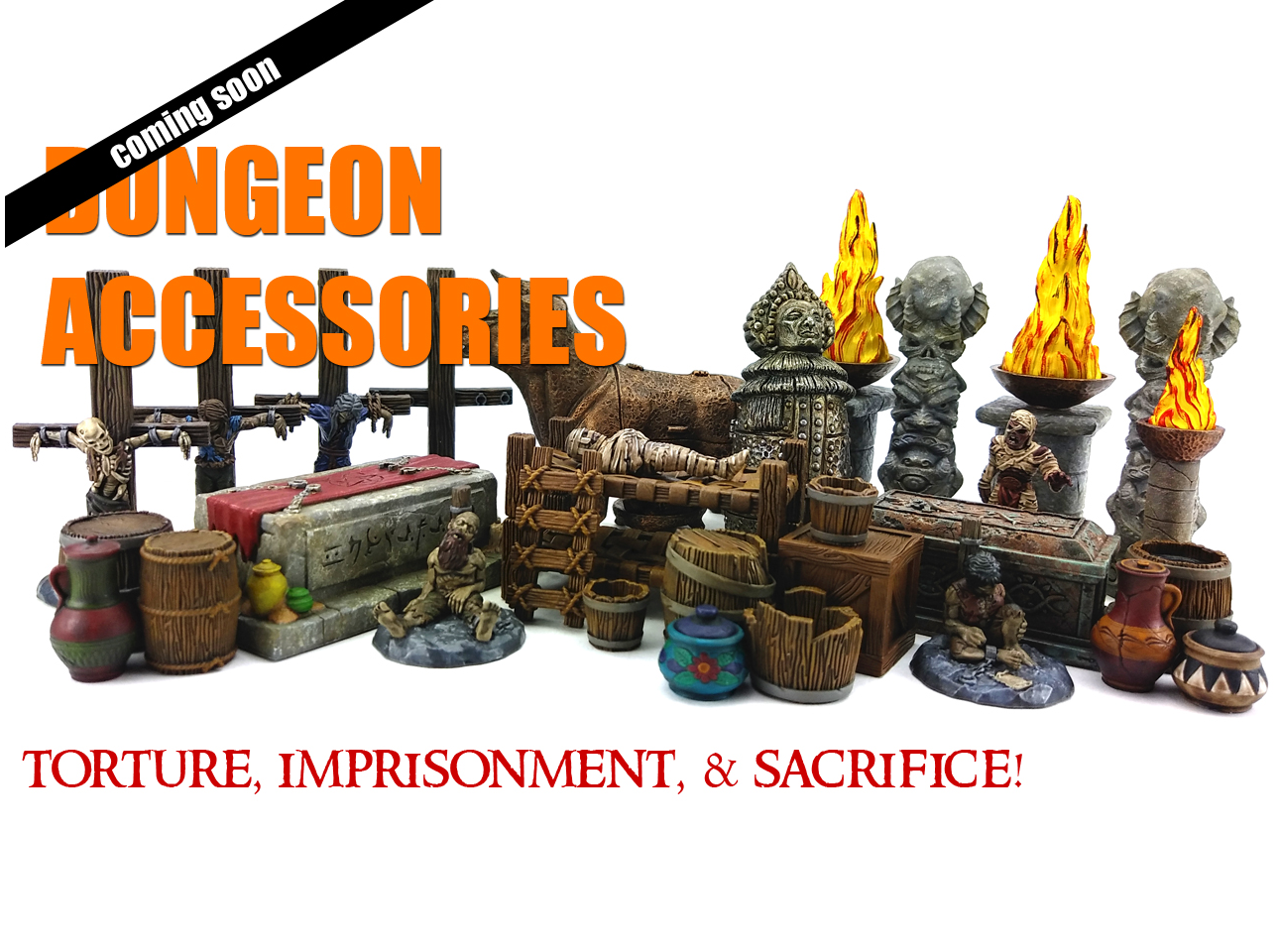 Dungeon Accessories – Torture, Imprisonment, and Sacrifice!
A terrifying miniature accessories bundle to bring your fantasy tabletop games to life!
We are nearly ready to launch. This Kickstarter will focus on torture and imprisonment accessories, with a lot of other cool pieces to help bring your tabletop games to life!
Please take a look and let us know what you think. We would love to hear from you.
The Dungeon Lair Team