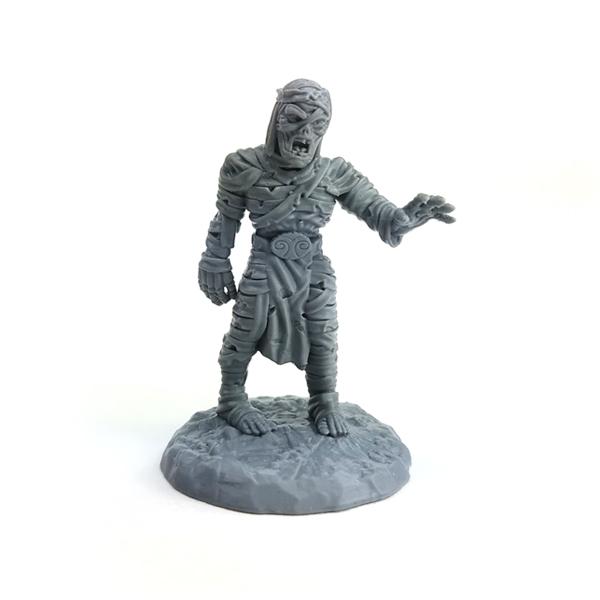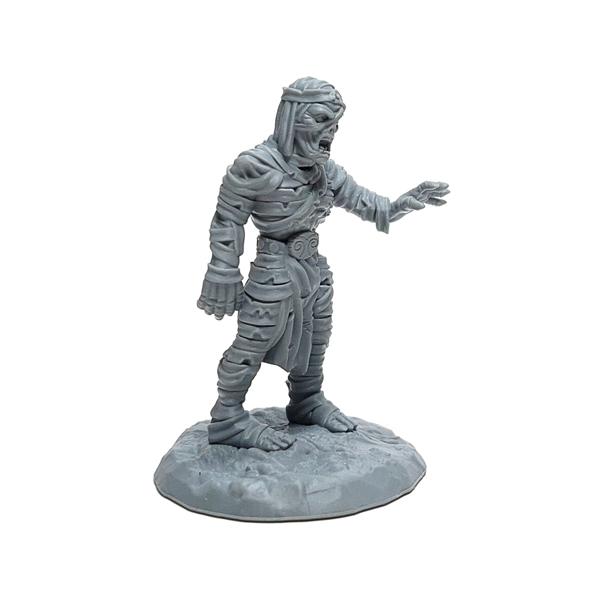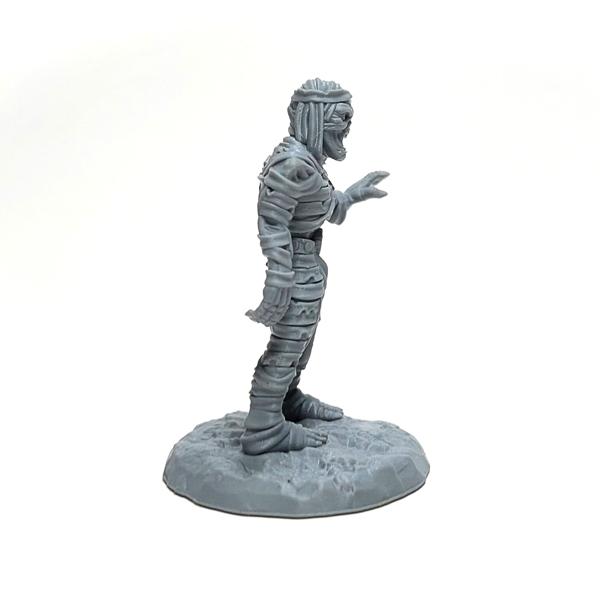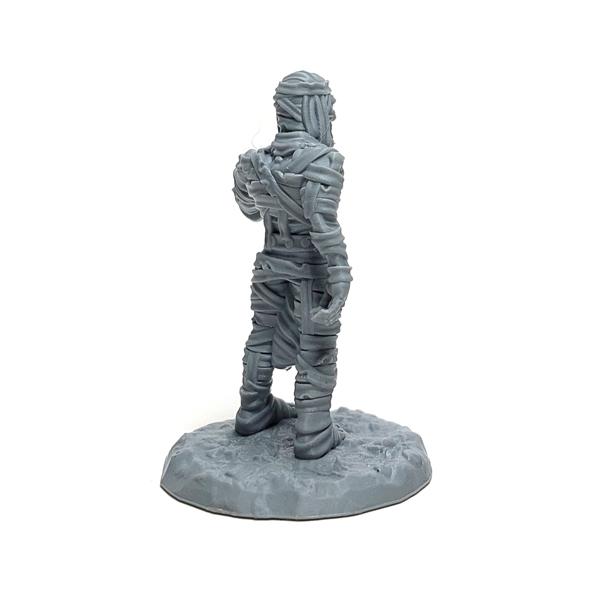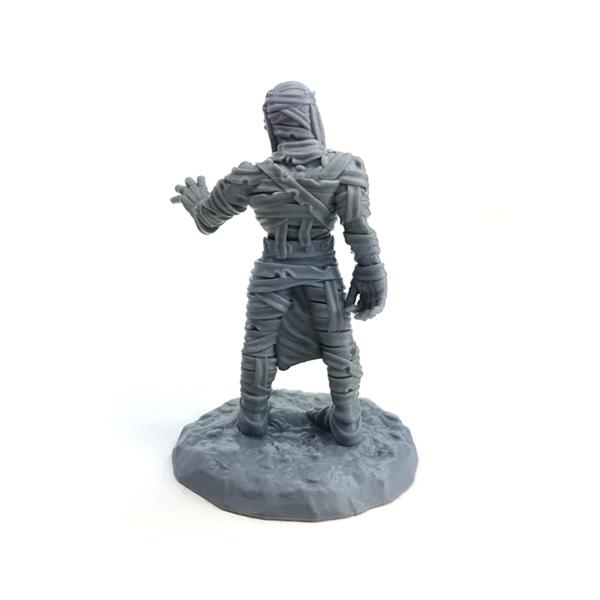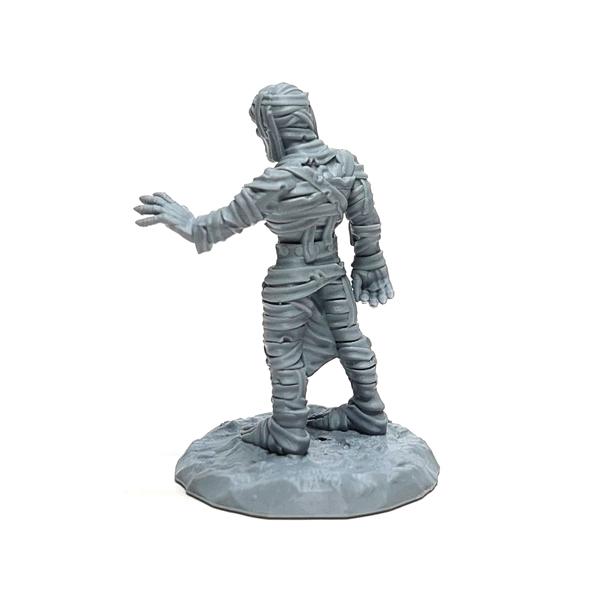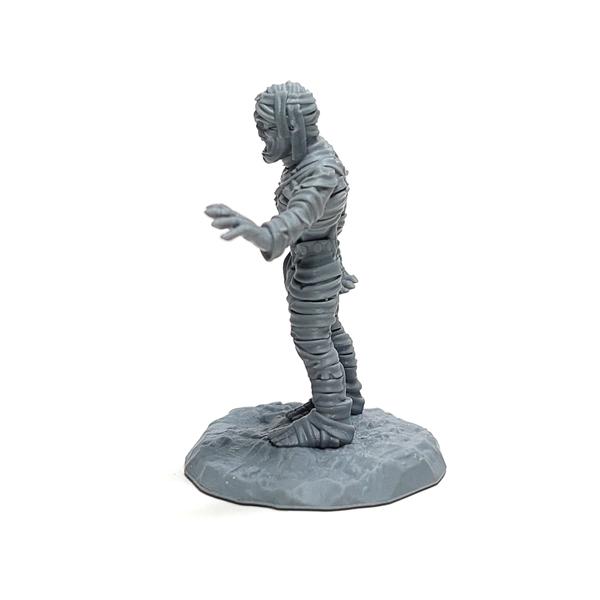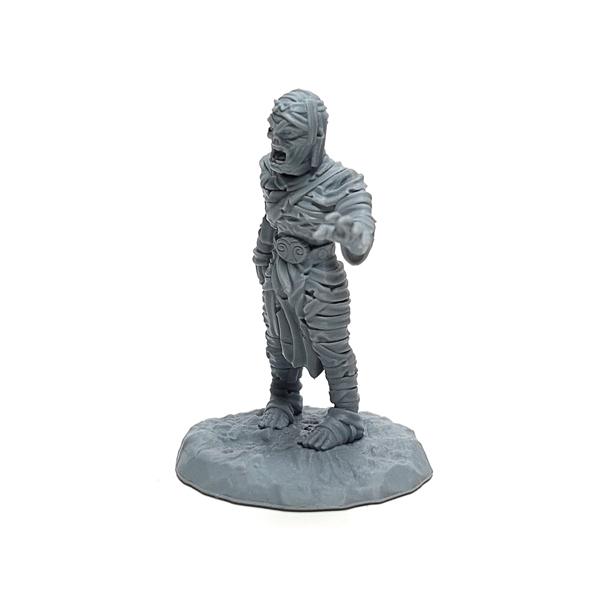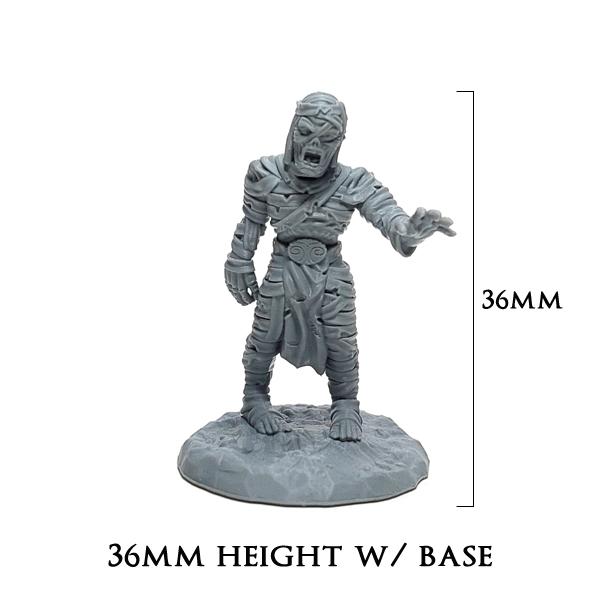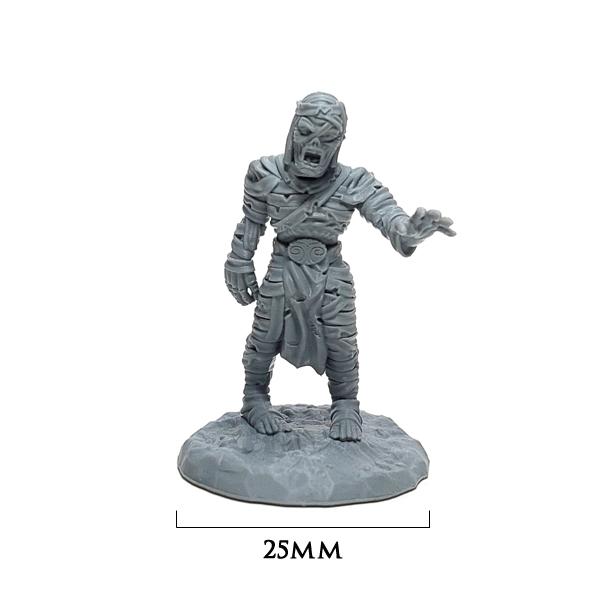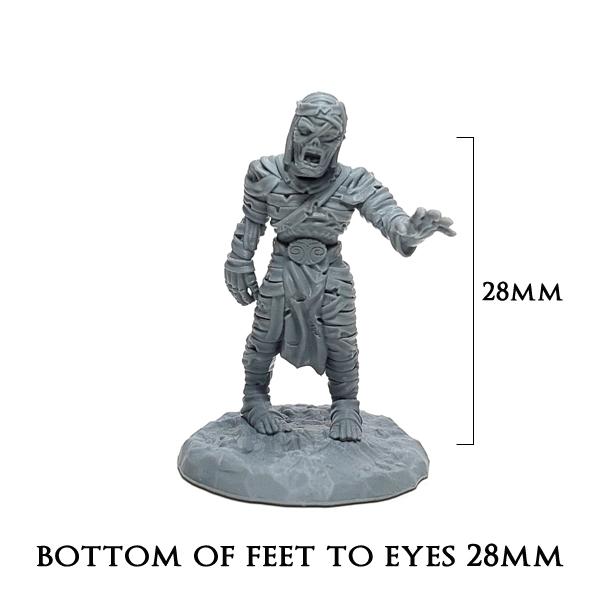 Miniature stands 36mm w/ base and is supplied unpainted.
Almost Gone - Only 10 left
CATEGORY :
No dungeon would be complete without a few mummy miniatures. This mummy stands 36mm in height including the base. This mummy would be a perfect addition to any dungeon setting, or diorama build. Set in a 25mm / 28mm scale. Superbly detailed, and once painted this miniature would look great on your gaming table. No setup, gluing, or building required. Great quality, no need to remove mold lines and no cleanup necessary. The piece will come ready to be painted. 1 Piece total in this set!
Features:
Piece comes unpainted
Beautifully sculpted
25mm / 28mm scale
Perfect miniature for your next dungeon crawl campaign
Great accessory for your next diorama build
Perfect for any fantasy role-playing game or quest

This set has 1 piece total and includes:
Product: Mummy Miniature
Weight: 2 oz
Material: Resin
Model: MMUP-001