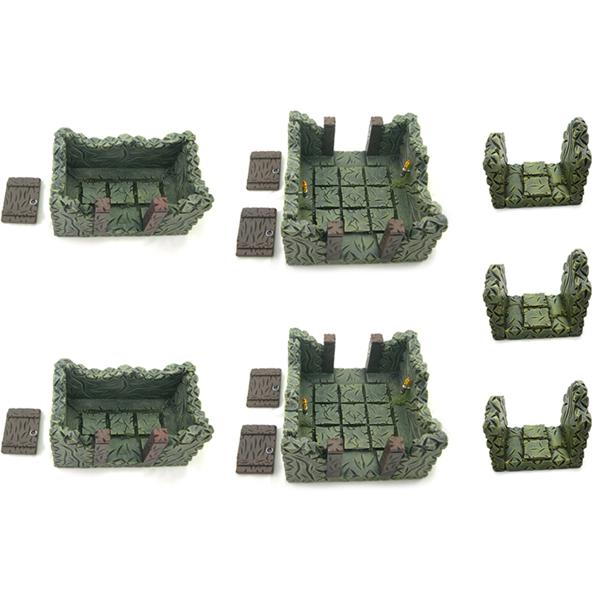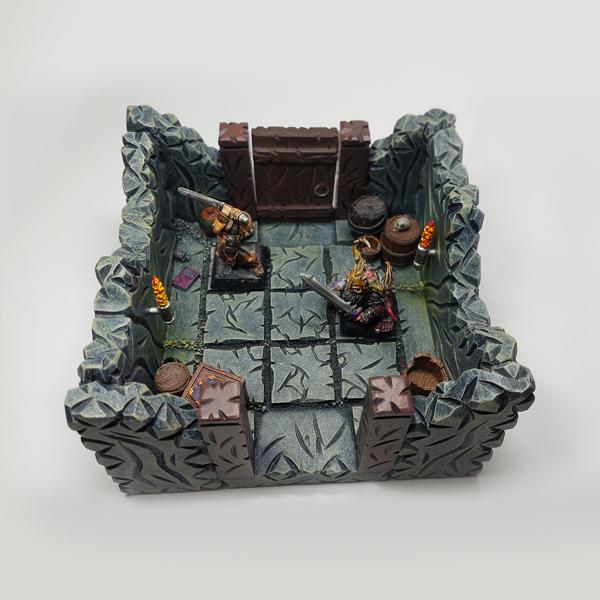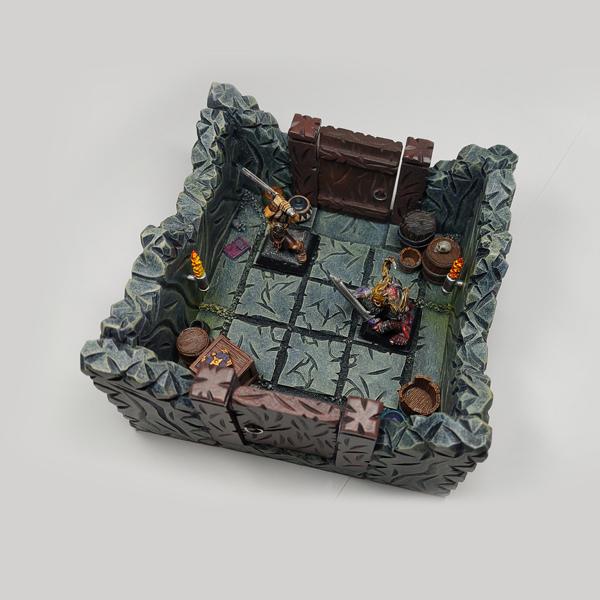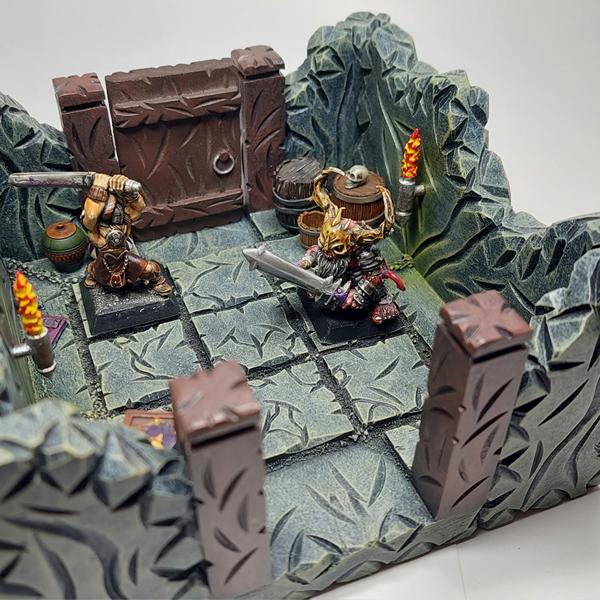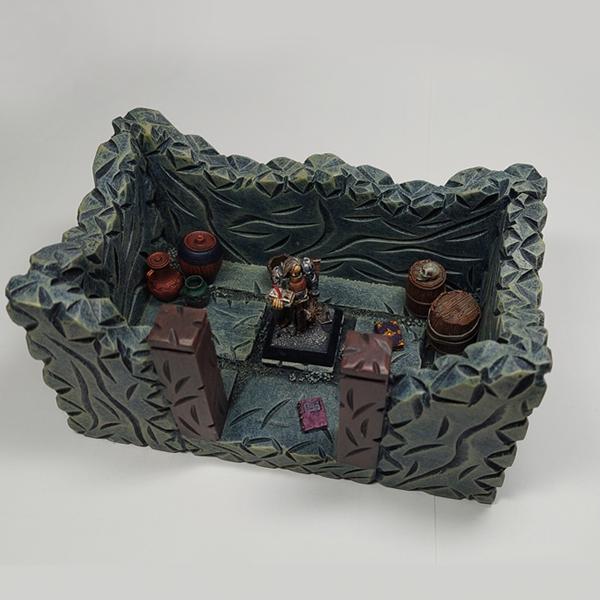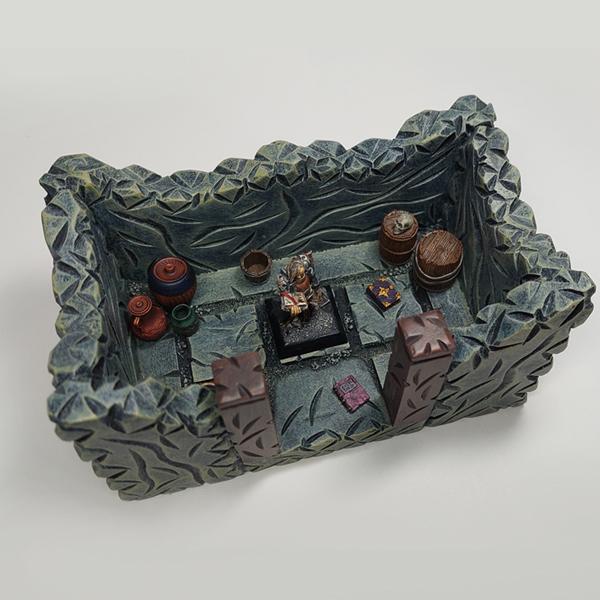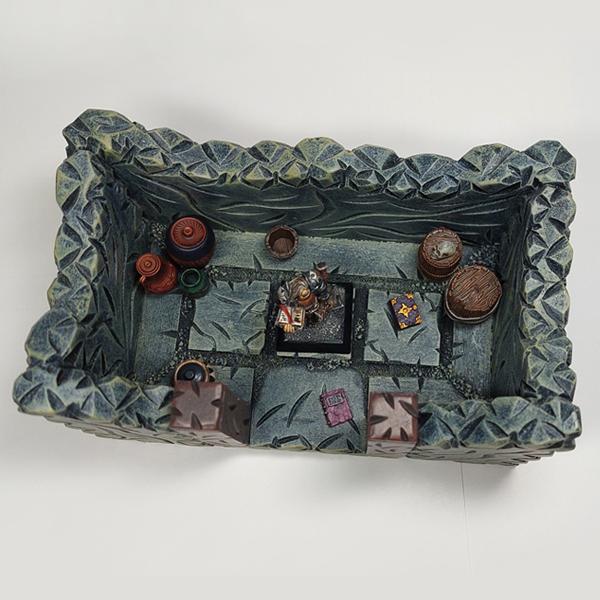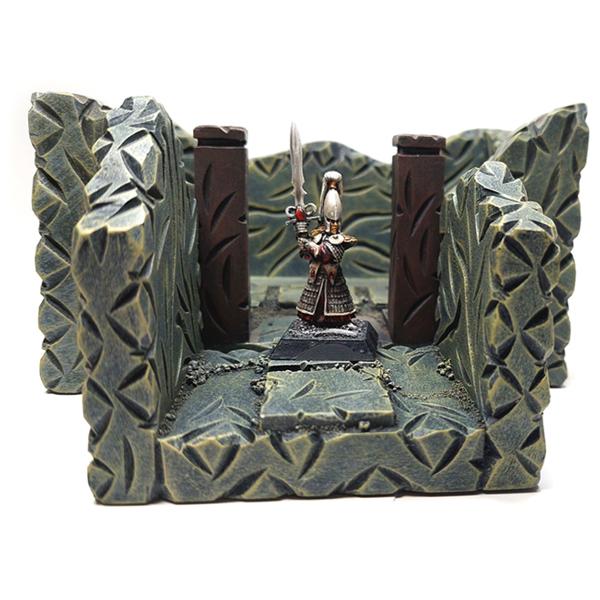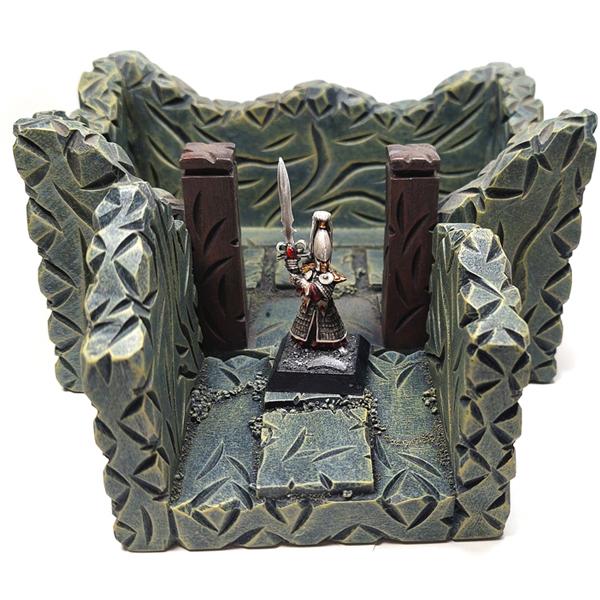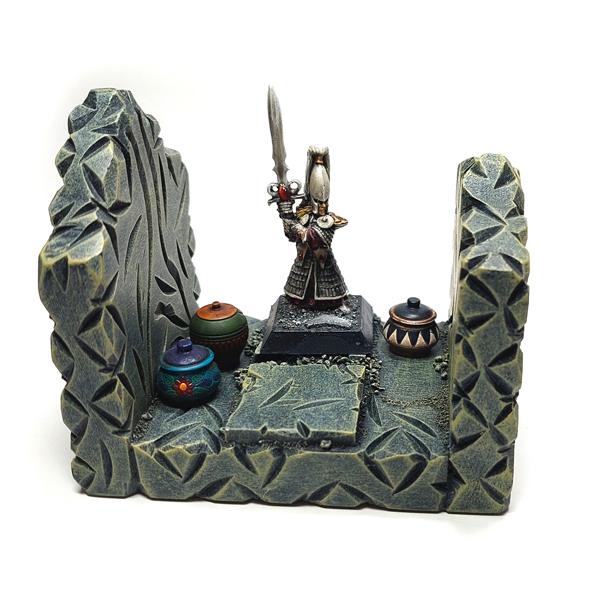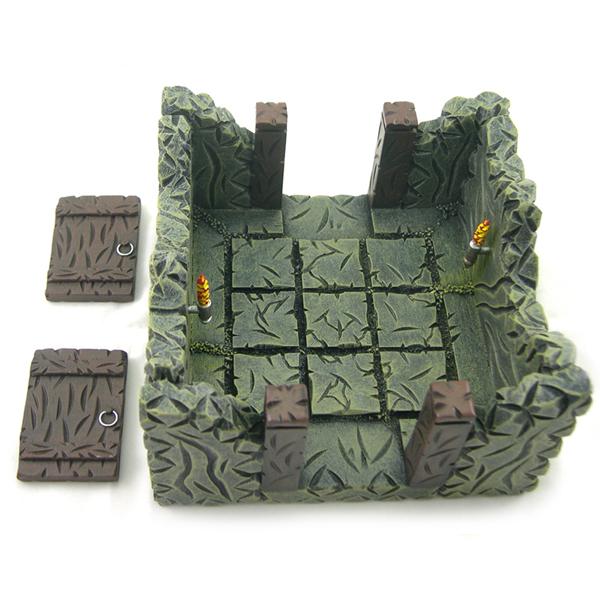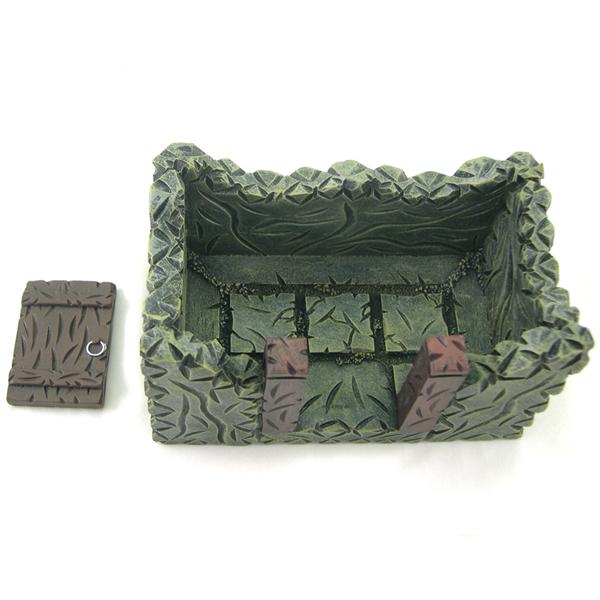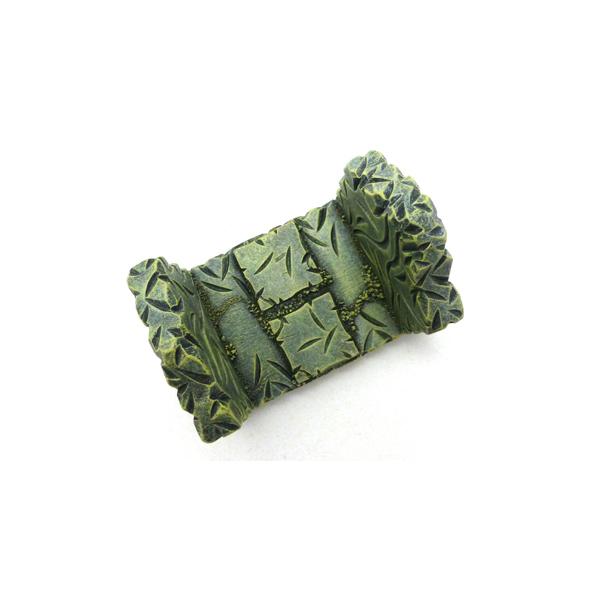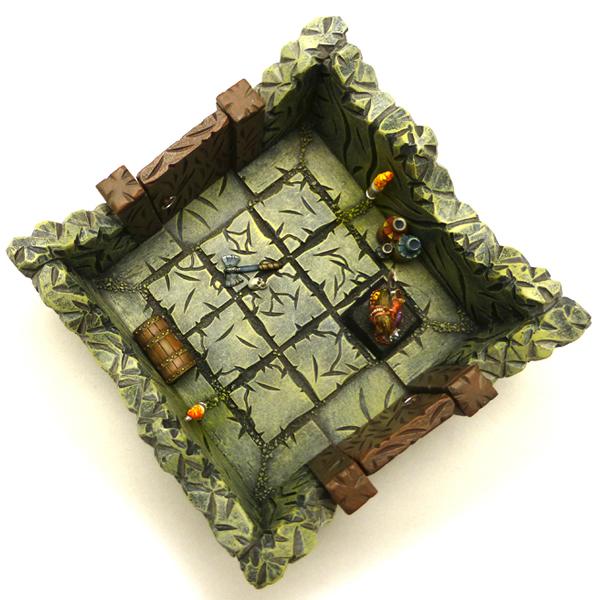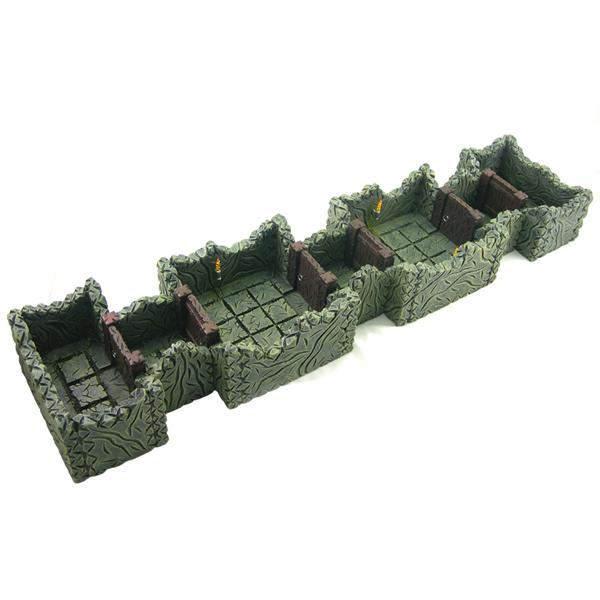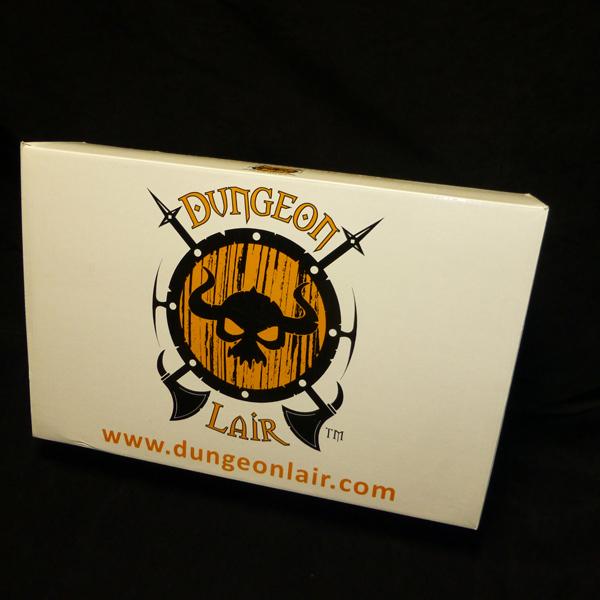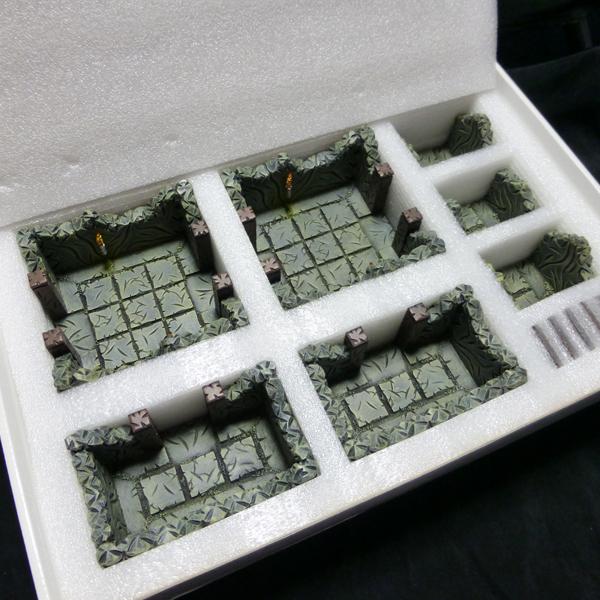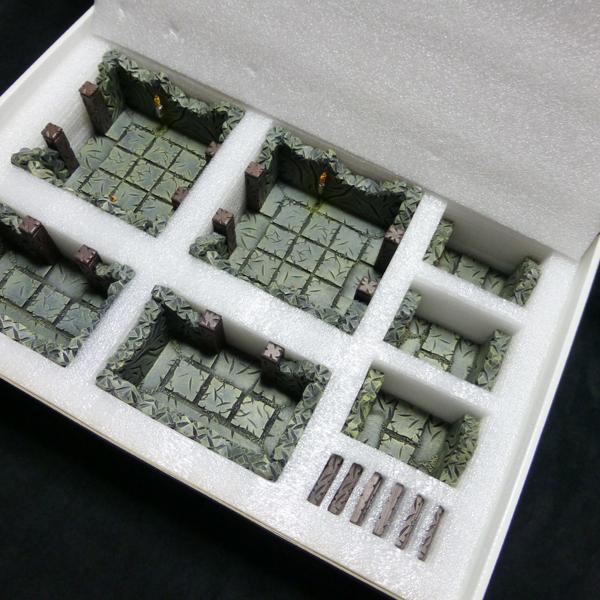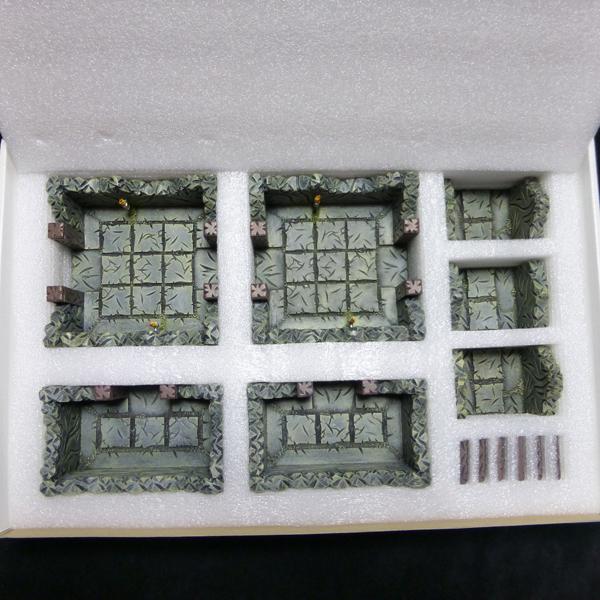 Comes fully hand-painted ready to use right out of the box.
CATEGORY :
The Dungeon Lair Starter Set was a small batch we manufactured years ago. It was meant as an introductory set. We have very limited quantities on hand (only 66 total sets). Once they sell, they are gone forever.
Each starter set will be individually numbered and include a certificate of authenticity.
Note, some boxes might show some wear from past shipping and storage (dent or tear) but product is not effected. Most boxes are in great shape.
Features:
Comes hand-painted ready to use right out of the box
Beautifully sculpted
25mm/28mm scale
Made from a virtually indestructible polyresin
Perfect for any fantasy role-playing game or quest
Great for collectors
Note: Miniatures and accessories are for scale purposes only

This set has 15 pieces total and includes:
(2) 9 Tile Rooms
(2) 3 Tile Rooms
(3) 2 Tile Corridors
(6) Removable Doors
(1) Reusable Storage Box to protect your gaming pieces
(1) Certificate of Authenticity
---
Possible pieces that might be available at a later date to expand the starter set (this will depend on demand):
Passageways
Corridors
Larger Rooms
Product: Dungeon Lair Starter Set
Weight: 13 lbs
Material: Resin
Model: DLSS-001