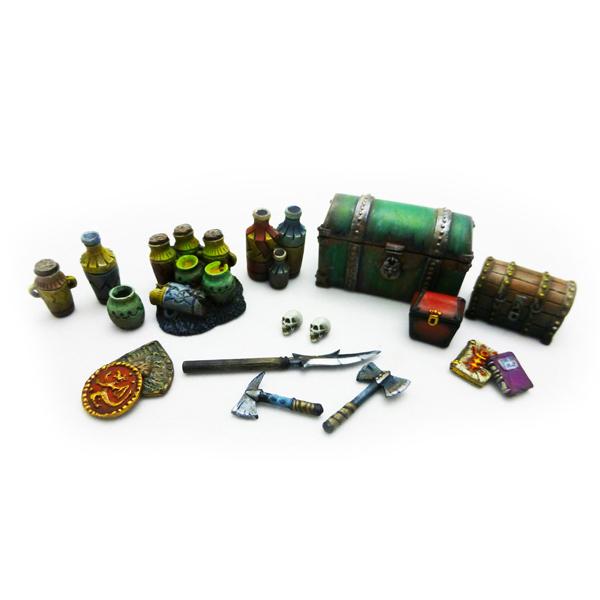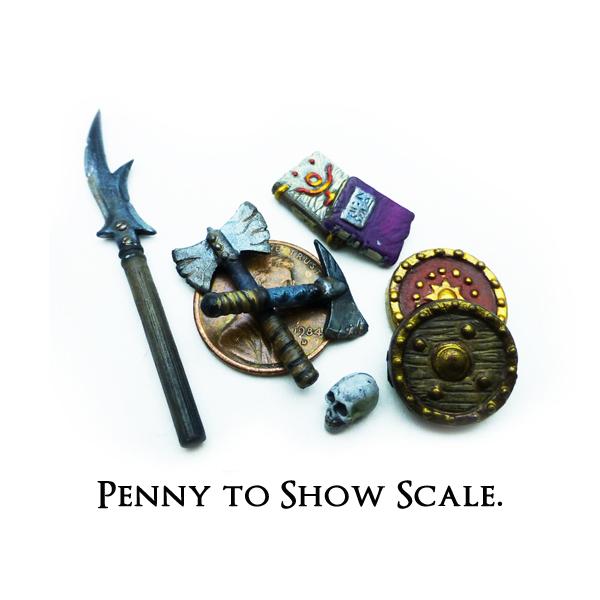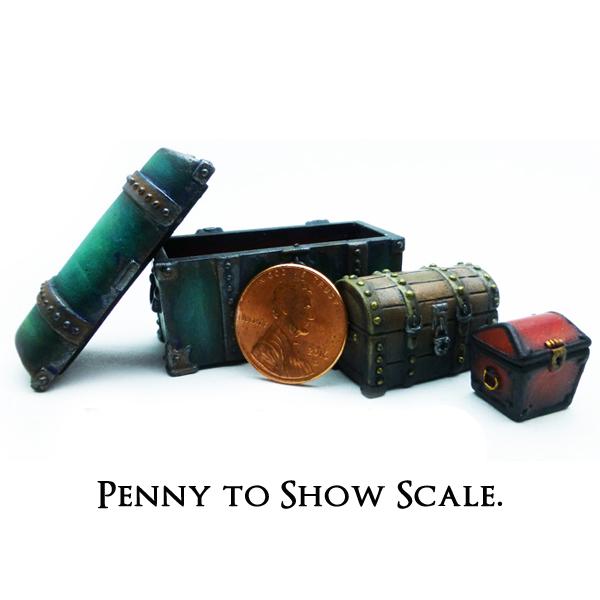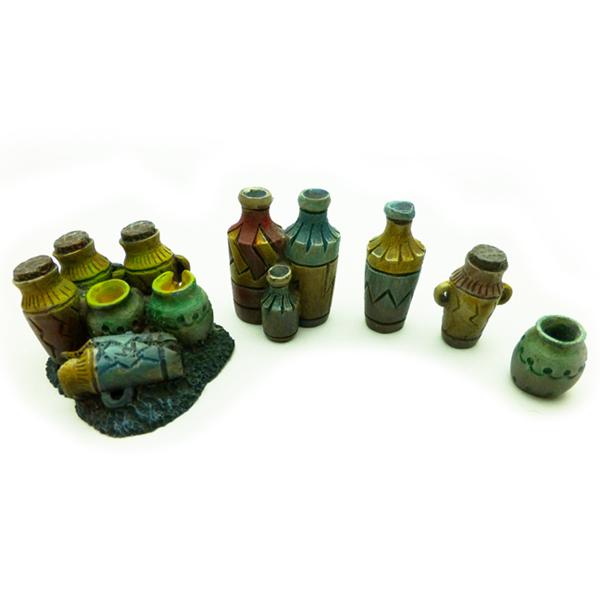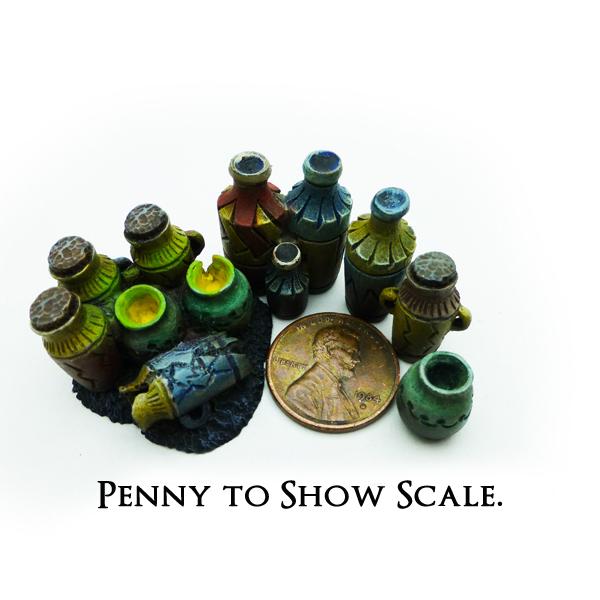 Treasure Items Accessory Set
The Treasure Items Accessory Set is beautifully sculpted and comes fully hand-painted. Includes 18 pieces total.
Almost Gone - Only 8 left
Introducing the Treasure Items Set. Set in a 25mm/28mm scale, perfect for D&D, HeroQuest, Pathfinder, and other fantasy tabletop role-playing games. Bring your next quest or adventure to life with beautifully sculpted accessories. This set comes fully hand-painted and ready to use right out of the box!
Because what good is a dungeon if it isn't full of awesome stuff and what good is dungeon crawling if there isn't any loot to be found?
Features:
Fully hand-painted ready to use right out of the box
Beautifully sculpted
25mm /28mm scale
Perfect for any fantasy role-playing game or quest

This set has 18 pieces total and includes:
(1) Large treasure chest with
(1) Removable lid
(1) Medium treasure chest
(1) Small treasure chest
(2) Books
(3) Weapons (2 Axes and 1 Polearm)
(2) Shields
(3) Standalone urns
(1) Urn group A (6 Urns in this group)
(1) Urn group B (3 Urns in this group)
(2) Skulls

Product: Treasure Items Accessory Set
Weight: 3 oz
Material: Resin
Model: TIASP-001