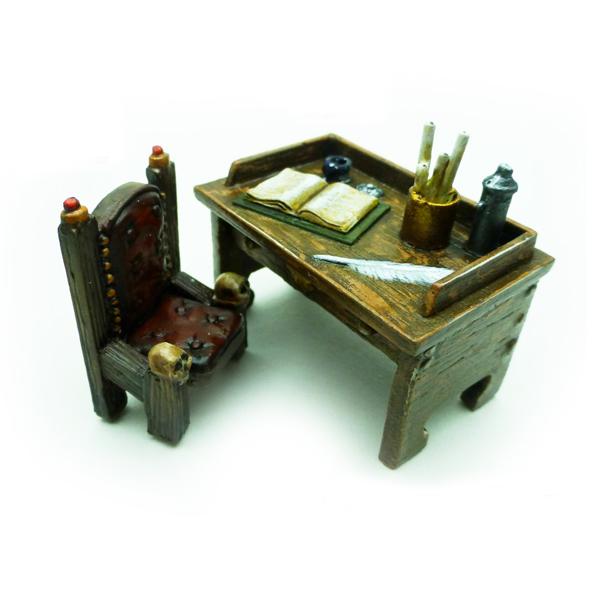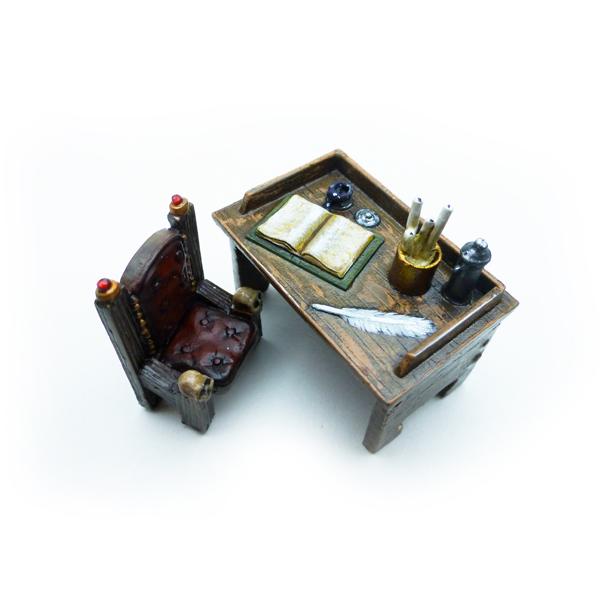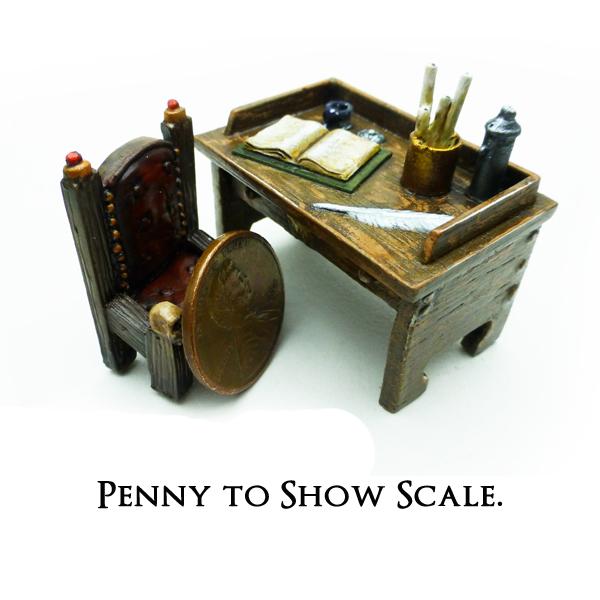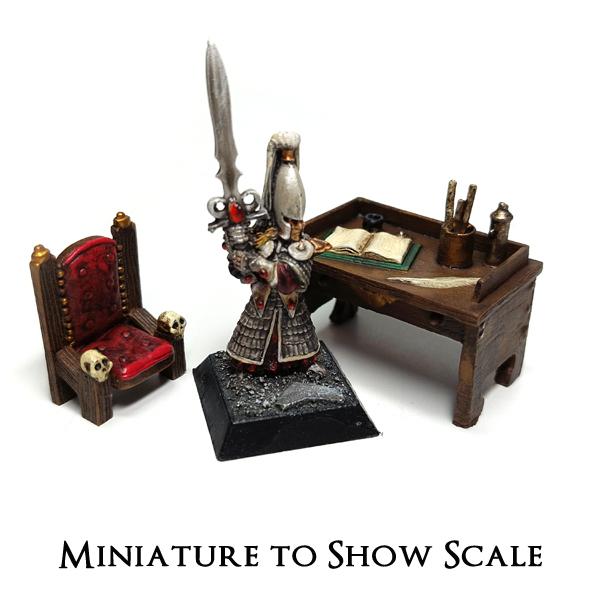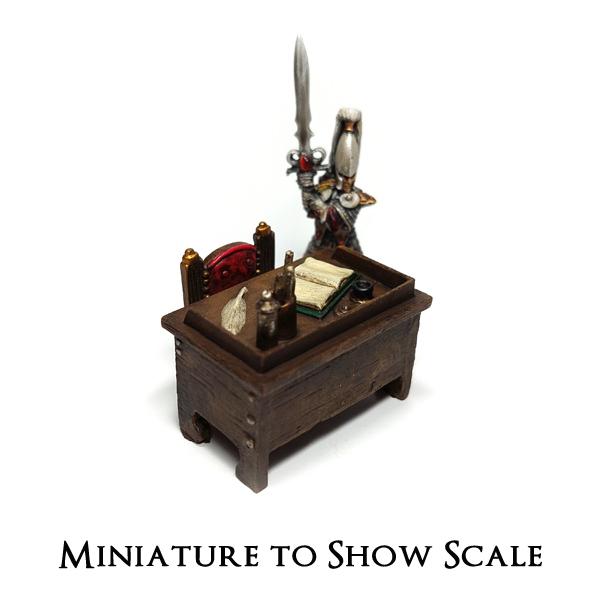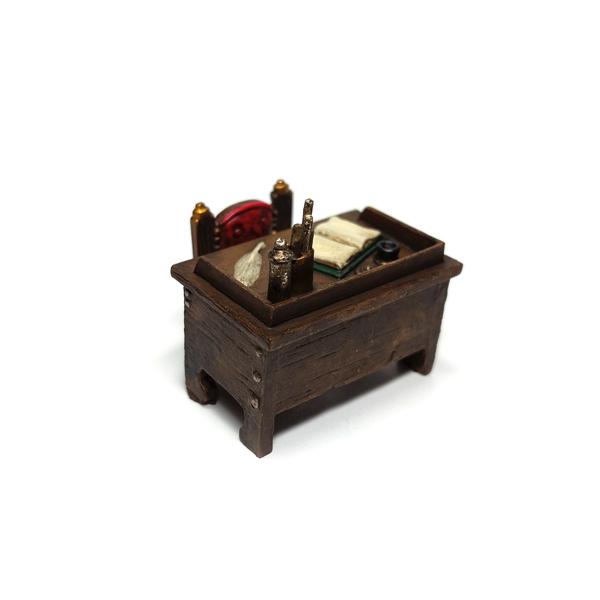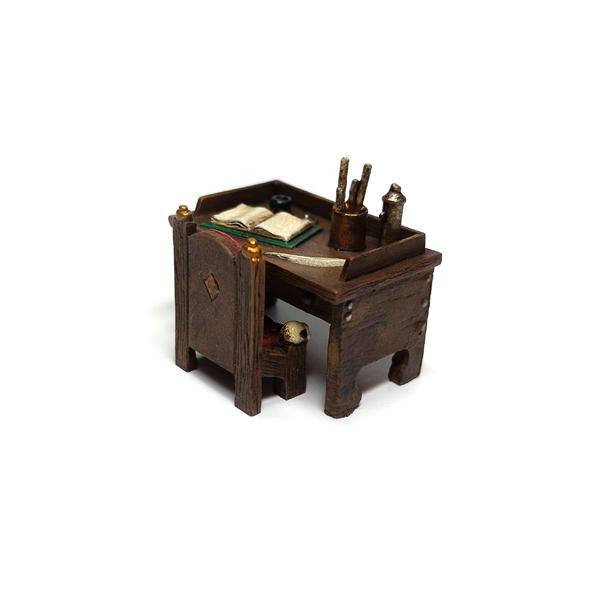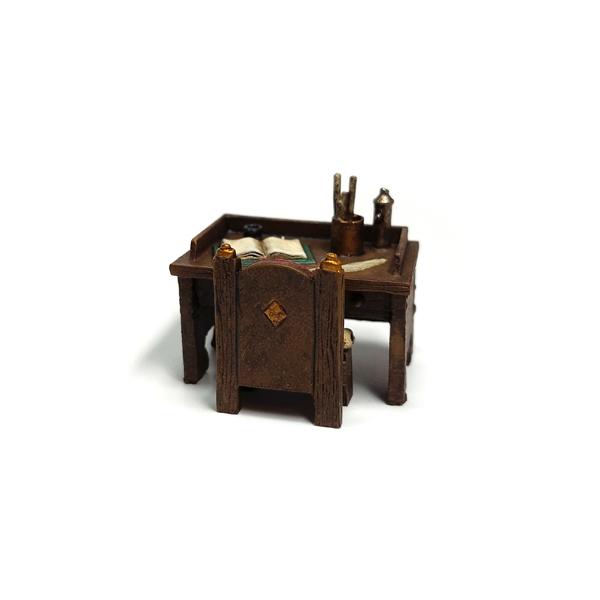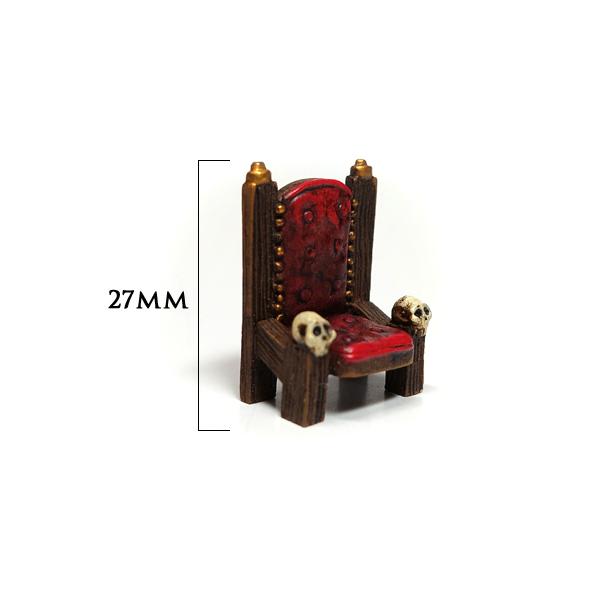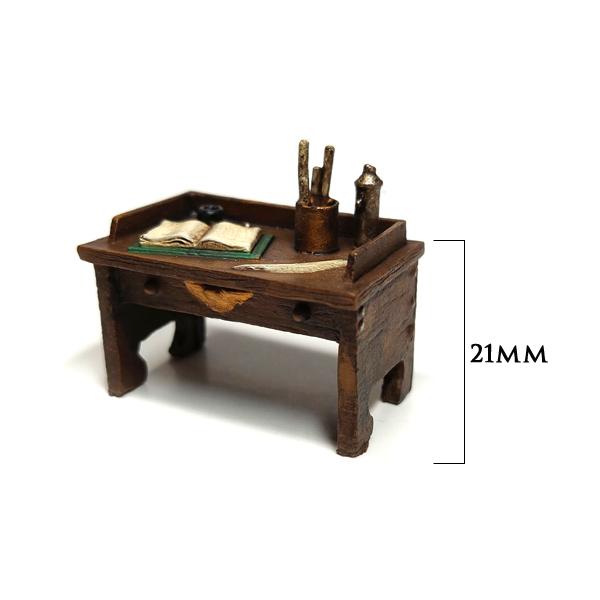 Desk & chair - Comes hand painted!
Almost Gone - Only 8 left
CATEGORY :
This desk and chair is a great way to make your dungeon more attractive or bring life to your diorama scene. The desk and chair is beautifully sculpted and comes fully hand-painted ready to use right out of the box!
Features:
Fully hand-painted ready to use right out of the box
Beautifully sculpted
25mm /28mm scale
Perfect for any fantasy role-playing game or quest
Great accessories for your next diorama build
Note: Miniature is for scale purposes only

This set has 2 pieces total and includes:
Product: Desk & Chair
Weight: 2 oz
Material: Resin
Model: DCP-001